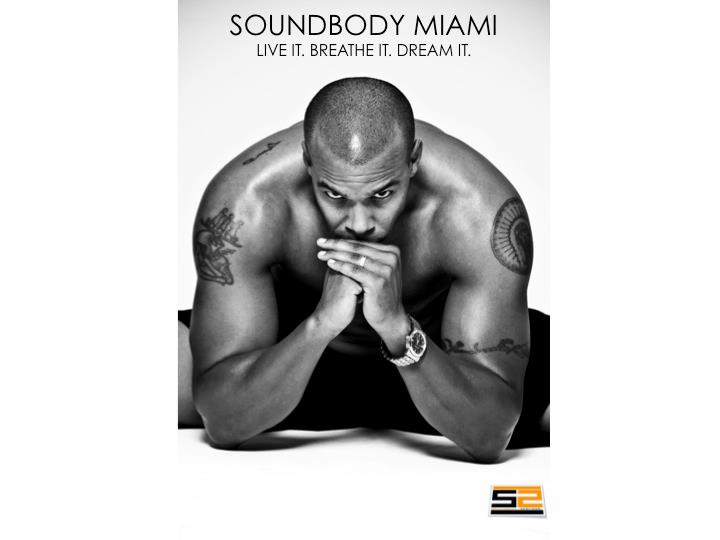 The Agenda Group LLC is pleased to announce that Troy Hines, a personal trainer on Lifetime Television's "The Balancing Act" and his Miami, FL based personal training company Soundbody LLC, as the newest clients of the luxury consultant firm. Soundbody provides clients with education, motivation, and safely guides clients to reach their goal using an innovative yet contemporary approach.
Hines founded Soundbody in 2001 because of his fascination with the human body and its ability to change not only aesthetically, but physiologically as well. Soundbody's mission is to provide the best upscale and up-to-date services, which include personal training, boot camps, corporate health and wellness programs along with health conferences.
The company started with one client and after 10 years has not only expanded the clientele list but has the opportunity to work with Grammy Award-winning producers DEEPDISH on their international tours, along with designing the off-season periodization and nutritional programs for the Pasco-Hernandez Community College Athletic Department, and working with 5 time Pro Bowl Offensive Tackle Chris Samuels of the Washington Redskins.
Hines can be seen on Monday mornings at 7 am on Lifetime Television's "The Balancing Act" a show that is for women, and discusses topics such as health, home, and family.
For more information about Soundbody please visit their website, www.soundbodyservices.com or contact Troy Hines, Director of Fitness at 305-801-0961.
The Agenda Group LLC is boutique firm located in Miami, FL. With over 20 years of experience in the public relations industry The Agenda Group is a public relations firm that specializes in providing luxury and lifestyle branding to clients. For more information about The Agenda Group and clients please visit the website www.theagendagroupllc.com.
For media inquiries contact Anje Collins 786.566.2870 or acollins@theagendagroup.com