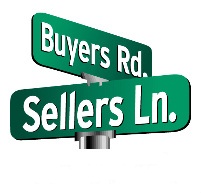 Today, Arizona has gained popularity for its unceasing real estate market growth. According to the Canada Arizona Business Council, there have been $1 million worth of new luxury homes in AZ sold to buyers every week for almost 2 years. And due to its continuous rise in demand, Arizona surely does attract buyers and sellers from all over the world – from purchasing of custom homes in Arizona to investing in commercial properties which are helping Arizona's real estate up in the market.

Diane Olson, a real estate agent from Phoenix who specializes in finding homes for Canadian clients, says "People now are starting to look at a lot of different angles and realize how great it is here for cost, having rentals, for return on their investment, for easy access – all those things". Olson also mentioned that during the spring time, their phones have been ringing non-stop and they expect it to be twice as busy as they were this coming summer break.

Arizona's established community of recreational facilities, superb climatic conditions, and limitless business opportunities are the main reasons of Arizona's stable economic growth for buyers and real estate investors.

Another reason why living in Arizona is being sought after is because of its comfortable weather and the peace of mind the mountains present to its aspiring Arizona land owners. Arizona has now many established communities for retirees where you can enjoy golfing, hiking, fishing, and other recreational activities. Some of the most beautiful custom homes in Arizona are located in Prescott, Tucson, Green Valley Tubac, and Oro Valley. And beyond the steady increases of property appreciation, Arizona still offers affordable property opportunities to its buyers. If you have children, Arizona also offers state-of-the-art quality of education for a number of schools and big universities are now open in Arizona as well as newly-relocated modern companies for business entrepreneurs.

No one can deny the profit potentiality in Arizona. This market had a booming success in the last decade and is still on the rise.

Dorn Homes is one of the best home builders in Arizona that can help you if you want to invest in a home or a rental place to live in. Dorn Homes, a premier new home builder in Arizona, will not only build you a stylish, comfortable, convenient, and energy-efficient new custom home in Arizona, but will also work with you to plan and build your dream home while managing costs at the same time. As the most reliable among luxury home builders in Arizona, Dorn Homes lets you choose your desired options regarding structural changes and adjustments to help you meet your budget. Dorn's team of experts will help you get exactly what you need. Trust that they will definitely deliver and meet your expectations.