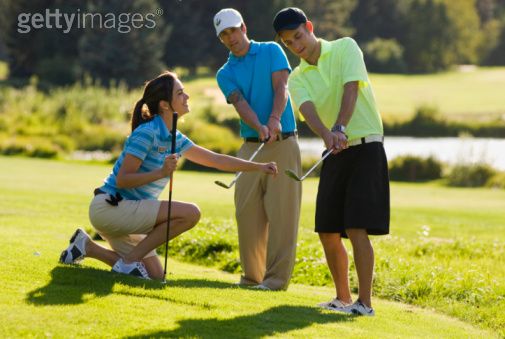 Tucson, Arizona is becoming one of the hottest golfing destinations in the country as the golf community is very alive in this city. In Green Valley, golf courses abound to satisfy golf enthusiasts of any skill level. Golf schools are also thriving in Tucson. If you are staying here and want to polish your golfing skills, you can have a pick among the best golfing schools right here in Tucson:
Hilton Golf Academy – The Hilton Golf Academy is one of the most renowned golf schools in America. They have several branches all over the country and Tucson is lucky to have one of them. They offer three- and six-day programs where students can learn while on the course. Their school at Tucson is at the base of Santa Catalina Mountains where the scenic views will surely enthrall you.
Tucson Golf School – Tucson Golf School offers a variety of programs to hone your golfing skills. They regularly hold golfing clinics that tackle different golf techniques where they can give you a more personal and intensive tutorial. It involves one to three days of golf lessons that are customized for your needs. They also offer long-term coaching programs to supervise the player's development more thoroughly.
Denny Alberts Golf School – Denny Alberts has been teaching golf for the past 20 years. His expertise and wide range of teaching aids help the students develop an effective golf swing. He is very popular in teaching junior golf classes and holds junior golf camp during winter breaks.
Blaisdell Performance Systems - This golf instruction and equipment company aims to simplify the game so we can enjoy golf better. Gary Blaisdell is considered a genius in golf swing and putting by the golf industry. Blaisdell Performance Systems is affiliated with golf courses in Green Valley where you can sign up for lessons to elevate your game. One of these courses is the Canoa Ranch Golf Resort where you can avail an affordable golf package to play and learn golf during your Arizona vacation.
If you really want to take your golf game to the next level, enrolling in a golf school is a great move. Golf coaches are unbiased in gauging your current skills and they have enough golfing experience to help you become a better golfer. The golf schools have offices in different golf courses in Green Valley where you can easily sign up for a lesson.
Learning how to play golf is a continuous process, so golfers should always aim to improve their skills. Enrolling in a golf school will give you a solid foundation and more confidence in your game.