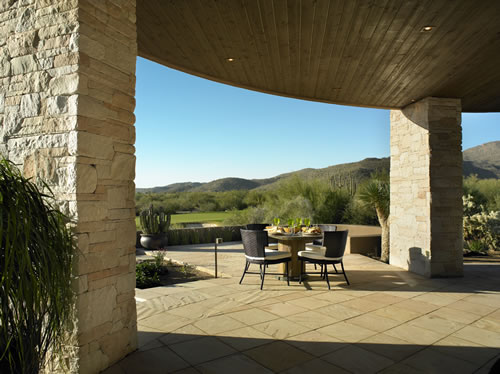 Arizona is well known for its sun and deserts, but in some parts of it lie oasis-like lush green lands. Aside from the modern structures, its rich culture and heritage are evident in the preserved historical sites and old-fashioned buildings. With the perfect balance of scenery and functionality, Arizona makes for a good location for various housing styles that blend in while still standing out in a good way.

Dorn Homes, a premier Arizona new home builder, offers some of the most ideal housing styles for new Arizona homes. Here are some of them:


Victorian Style – Brimming with elegance and ornamental designs, different Victorian styles emerged between the 1840s to the 1900s. These include the Gothic, and Romanesque styles. Thanks to the mass production of building parts then, building elaborate houses became more affordable. Victorian style homes emerged among the communities of Arizona especially in Prescott. Until today, there are still a number of Victorian style homes standing. This particular housing style is ideal for those looking for an elegant and classic design.
Bungalow Style – If one seeks comfortable informality, then this is the recommended style for a more relaxed home. This design takes inspiration from the Bungaloid architecture of primitive huts in India, but the one-story design is not limited to being "hut-size". This is a great style that complements Arizona's abundant landscape and brings a spacious ambiance to Bungalow style homes.
Ranch Style – Often criticized for being simple and not stylish enough, there is actually more to Ranch style homes than what meets the eye. It fuses modernist ideas with notions of the American Western period, and creates a very informal and casual living style. This type of home will always be suitable in Western and rugged Arizona.
Modernist Style – This style is non-conformist and promotes groundbreaking ideas. It shies away from conventional designs. As Arizona adapts to present-time changes, so does the architecture of buildings and homes. This makes a Modernist style home ideal in Arizona.
Post-modernist Style – The post-modernist style combines traditional forms with unconventional ideas. Thus, creating unique and whimsical homes that encourage creativity and an anything-goes attitude. The impossible becomes possible. A quirky home style like this will be appreciated in change-adapting Arizona where new art and style ideas are always welcome.


Dorn Homes offers building services for custom homes in Arizona that allows home buyers to freely step in and to modify the optional design templates provided. The best among AZ new home builders, Dorn Homes builds stylish, comfortable, convenient, and energy efficient new homes in Prescott and South Arizona.