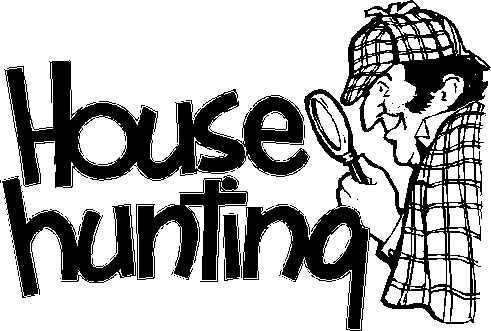 House hunting is fun – until you get the full understanding of the housing market and the mortgage application processes you have to undergo. You are probably preoccupied with excitement for your future home plans but looking for your new Arizona home is actually a daunting task.

However, you can address your concerns when you are equipped with the right information and tools for a stress-free move to your dream home. Here are some do's and don'ts when you're house hunting:

The Do's:
Do a background check – Go online, read journals, and ask for referrals. Gathering information about your target location for your home is vital. Check maps and GPS to see if your target location has quick road access, if you can generate positive cash flow, and if it's close to community amenities such as the school, market, parks, etc. Ask the community members how it's like to live there. Get their numbers and stay in contact. The best and primary source of information are from the ones who lives in the area. Inquiring for the best Arizona home builder to what the community is known for – you should have all these kinds of knowledge already.
Do examine your credit standing – Review and calculate your credit report in advance when you have plans of buying a home. This will give you the opportunity to fix and avoid any errors and improve your credit scores just in time for you to apply for a mortgage.
Do prioritize your housing needs – Separate your "wants" from your "needs" so you would know where you can draw the line and stay on budget.

The Don'ts:
Don't assume you can afford – Purchase a home that you are comfortable to afford. Do not over estimate a home you thought you can buy and later on be drowned with debts you could hardly pay. Do not forget to take into consideration the additional expenses involved in owning a home such as a higher utility bill, repair costs, taxes, even the maintaining of your lawn.
Don't sign a confusing mortgage – Shop around for the best housing loan. Read every detail of the contract and get an expert to help you understand the terms, conditions, and provisions that confuse you. Avoid committing to loans you don't understand. Get a loan that fits your lifestyle.
Don't show obvious enthusiasm – Sellers may sense the buyer's enthusiasm and excitement and they could increase the asking price for your custom homes in Arizona.

Planning ahead when buying a home can help make the process much smoother, less stressful, and save you a lot of time and energy. Knowledge and preparation are the keys to a positive and hunting experience. To attain your Arizona dream home, you'll be needing an experienced Arizona home builder to guide you on your journey to home ownership.

Dorn Homes, the new custom home-builder of Arizona will help you build your new custom-built home in favor of your choice in a unique, comfortable, energy-efficient, and convenient way of living. Dorn Homes will guide you in every step of the way until you get the custom homes in Arizona you truly desire.