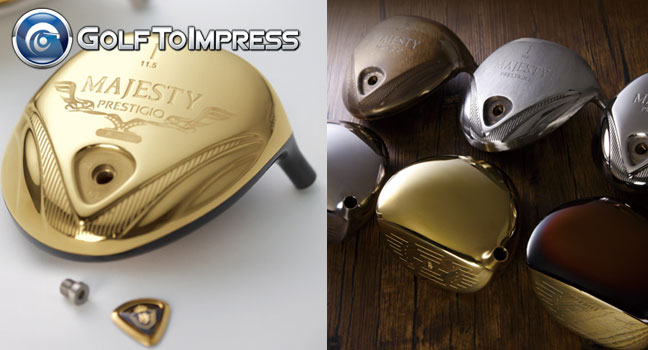 Golf has a reputation of being a luxurious hobby, which has turned off some people from playing the sport. They think that one will need expensive golf clubs and pay for a golf membership to enjoy it. This notion is far from the truth. Nowadays, golf has become more democratic and hobbyists need not invest in high-end golf equipment or buy shares at an exclusive club to play. But still, every beginner golfer will come across this question: Do expensive golf equipment help to make you play golf better?
While it is true that quality comes with a price, your aptitude in golf is not determined by your club's price tag. We see a lot of new golfers in Green Valley golf courses flaunting their expensive clubs, yet they still have a long way to go to become the next Tiger Woods. If you are a beginner golfer, buying expensive golf clubs may not be your best option. You don't even need a complete set of golf clubs yet because you still need to develop your swing. A few woods, irons, plus a putter are all that you need to build your rhythm and to gain confidence in your swing. When it's time to buy your first set of golf clubs, do not let the price or the brand name intimidate you. Try out the clubs and read reviews by golfing experts to know which golf clubs are the best. But in the end, a golf club's compatibility with your swing should be the only factor you must consider. When it comes to golf balls, you do not need to buy the expensive ones right away. Until you know what you are truly capable of, you would not really know the difference between pricey and inexpensive golf balls.
Instead of buying expensive golf equipment, a beginner golfer will benefit more from investing in golf lessons and getting as much golfing experience as possible. There are a number of ways to get a lesson from a pro golfer without spending a lot. Some universities offer short courses for golf lessons that are very affordable and are usually open for everyone. You can also split the cost with your buddies and sign up for a group lesson. Some Green Valley golf courses also offer one-day golf clinics that cover specific issues about the sport. As for gaining golf experience, there are many public golf courses in Green Valley where you can play for free. Golf resorts in Arizona offers golf packages that you can take advantage of to play golf at cheaper rates.
Golf is a sport that will require you to invest, not with money, but with your time and dedication. Before you go out and buy the most expensive golf club you can find, invest on yourself first and take up some golf lessons or an Arizona golf package to build up your golf game.