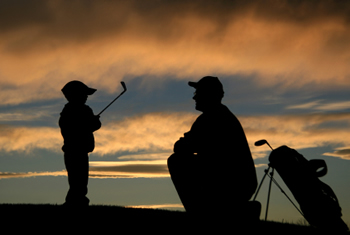 Golf instructors can be a big help in improving your golf skills. With the right instructor, you can level up from a bumbling golf beginner to a competent golfer. But it is very important that you find the right instructor for you to get the results that you expect.

Golf resorts in Arizona house numerous golf instructors. Weed out the best from the pack by interviewing prospective trainers first before signing them up. Here are some questions that you can ask to help you choose your golf instructor:

What are your credentials?
It is not enough that your golf instructor is a PGA professional, look into their golfing and teaching portfolio. How much do they go on tour? How long have they been teaching golf? How many students do they handle each year? Your golf instructor must not only be good in golf, but must be good in teaching the sport as well.

Do you teach a 'one-size fits all' swing?
Every decent golfer knows that there are no generic golf swings and a swing that works for one golfer may not work for another. 'One-size fits all' swings do not exist and a golf instructor who teaches one swing to all his students is lazy and incompetent. A good golf instructor would help you work on your own golf swing, analyze it, and find ways to improve it.

Would you be the instructor for every aspect of the lesson?
In some golf schools, different instructors teach different activities. For continuity and to make sure that the instructor is familiar with your golf game, it is better to have just one instructor for the whole lesson.

What is the Student-to-Instructor ratio?
The smaller the group that one instructor handles, the better. The instructor can focus on you more if there are fewer students that need his attention. You can also ask if the instructor groups the students according to skill level. The lesson may not be appropriate for what you need, if the other players are more advanced.

Do you also teach rules and etiquette lesson?
Golf etiquette is important when you are in the golf course. To make sure everyone enjoys the game in golf resorts in Arizona, we all have to follow a set of rules. Etiquette lessons are especially important for beginners, so they will know proper behavior in the golf course.

What are your rates?
You have to consider if the lesson is within your budget. You should also check what are included in the lesson, the number of hours, and if it includes a playing lesson. Weigh if the cost is reasonable compared to your needs. Check out some golf packages in Arizona that include a golf lesson.

You can sign up for quality golf lessons from Canoa Ranch in Tucson, Arizona. As one of the leading golf resorts in the Arizona, Canoa Ranch offers a dream golfing experience that includes affordable, but very efficient golf lessons to golfers of all levels.