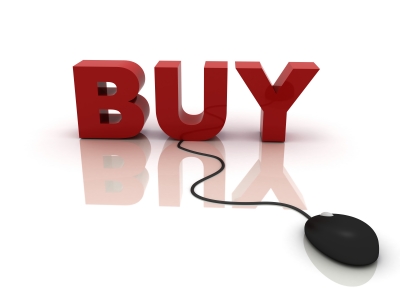 The ACMA figures show a wide range of trends emerging in the online space, some of which include:
The proportion of population with a broadband connection increased to 66%.

The proportion of users who spent no time online dropped from 33% in 2005 to 22%.

Facebook dominates the online world, taking up 81% of the time spent on social networking sites and 82% of web pages viewed.

About 19% of mobile phone internet users used their connection for banking, and 7% used their phones for eCommerce.
But many businesses are still drastically underestimating the power of online, with only 61% of SMEs estimated to have a website – the most basic of online services experts say you should be offering.
The Business Opportunity
For a business to have a strong presence online, SCT is offering significant in-house experience in helping customers rank well in Google by providing beginning to end SEO services. 62% of search users click a link on the first page of search. You need to be there.
Keyword Research
Lots of the hard work can be done before you design your website. This is often advisable as it can dictate the pages you want to publish.
Keyword research involves finding out what words people really use when searching for sites such as yours and furthermore which keywords are the most popular and which are the most competitive. This enables you to create your website content to maximise the traffic you get from Search Engines.
SEO Training
With Blocks the content is in your hands.
To get the best outcomes we can teach you the essentials of writing content that will work for both search engines and people. You don't need to be technical or geeky - a few basic principles combined with your knowledge of your audience will set you on your way.
For best results we recommend combining this with keyword research so you know that the phrases you're focusing on are ones that will work.
Behind the Scenes
While great content is the visible side of SEO, just as important are many of the technical aspects of a website - site structure, navigation, domain management, even the amount of code.
SCT has extensive knowledge in ensuring that all layers of your site are built right for search engines.
Analytics Reporting
Once you have your keywords or phases established, SCT can set up reporting with Google Analytics.
This gives feedback on performance enabling you to determine:
Which keywords are driving traffic?

How much traffic am I getting from SEO (and are they purchasing) - is it paying off?

Where should I focus further efforts?

With this established each page can be fine tuned to improve your page ranking.
SEO can propel your business online. Through intelligent SEO work by SCT, you can be sure you will be making waves in the market.
Contact Square Circle Triangle to inquire about SEO services in Melbourne.
+61 3 9486 0223
1/383 Smith St, Fitzroy VIC 3065