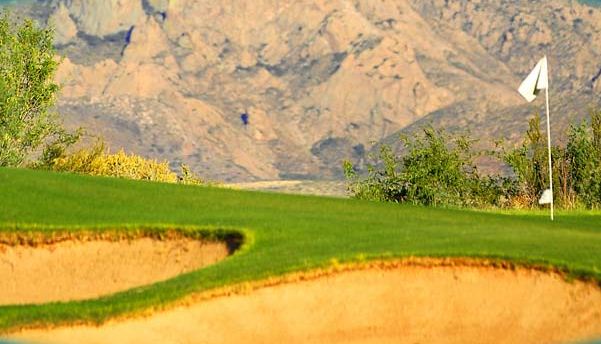 Your dream golf vacation can become a reality in Arizona. The selection of golf courses in Arizona is as diverse as they are numerous. Among all the states in the U.S., only Florida can compete with the golf resorts in Arizona. But the unbeatable golf packages in Arizona make it the more ideal choice for savvy golf travellers.

A golf vacation in Arizona gives value for your money. The golf courses are designed by renowned golf architects like Pete Dyke and Jack Nicklaus. The golf resorts offer complete services and facilities, most of them even have a spa facility so you can totally indulge in a relaxing getaway. Every golf resort in Arizona is nestled in a picturesque location that will surely take your breath away. Enjoy golf surrounded by majestic mountains, box canyons, and extensive desert landscapes contrasted by lush greenery. Here is your guide to golf resorts in the top three locations in Arizona:

Scottsdale
Located in the eastern part of Maricopa County in Arizona, Scottsdale is very easy to access because it is located just beside Phoenix. It has a very active night-life and hotel scene. Mid-range to high-end golf resorts are littered throughout Scottsdale. The Fairmont Scottsdale and Hyatt Regency Scottsdale Resort are examples of high-end accommodations. If you do not want to splurge, but still want a great golf vacation, look up Arizona Golf Resort Hotel, Radisson Resort and Spa Scottsdale, and Orange Tee golf Resort. But whatever your budget range is you will still get more out of it if you procure Arizona golf packages.

Phoenix
As the largest city in Arizona, Phoenix has a fair share of luxurious golf resorts. The Legacy Golf Resort and Gold Canyon Golf Resort are five star golf resorts that will give you a memorable Arizona golf vacation. Phoenix city tourist attractions are just within the vicinity.

Tucson
Tucson is a lovely county in Arizona that offers a respite from the busy city life without sacrificing comfort and convenience. Golf resorts in Tucson like Canoa Ranch Resort has everything you need for the best Arizona golf vacation. Tucson has a great carefree atmosphere that is perfect if you want to relax and unwind. Furthermore, because of the amazingly affordable Arizona golf packages available, you can come back to Tucson again and again without breaking the bank.

Travelling for golf is necessary to improve our game. Playing on different golf courses widens our golfing experience and technical know-how. Arizona has a lot to offer when it comes to affordable and quality golf vacation, so consider it next time you plan your next golf adventure.