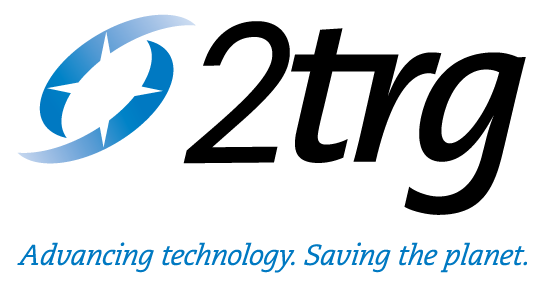 CINCINNATI, OH, April 26, 2012 - 2trg is proud to announce that its Geneva, New York processing center has recently completed R2 (Responsible Recycling Practices), e-Stewards, ISO 14001:2004, and OHSAS 18001:2007 certifications. Compliance with these independently audited certification standards indicates that 2trg is committed to quality recycling operations for used, unwanted, obsolete, and damaged electronics. These certifications also demonstrate 2trg's commitment to protecting customer data and protecting the health and safety of all workers handling the electronics it processes.
It is important for consumers to conduct due diligence in choosing a recycler that meets their needs. Under the NYS Electronic Equipment Recycling and Reuse Act, manufacturers are required to provide free recycling of electronic waste to most consumers in the state. Eligible consumers include individuals, for-profit businesses, corporations with less than 50 full time employees, not-for profit corporations with less than 75 full time employees, not-for-profit corporations designated under section 501(c)(3) of the internal revenue code, schools, and governmental entities located in the state of New York. Consumers should be aware that the law does not require manufacturers to use recycling facilities that have been R2 or e-Stewards certified. Recycling facilities that do not hold these certifications are not held to strict regulatory requirements for operational, health and safety, and environmental processes, creating unnecessary risks for individuals and organizations that use them. Risks involve identity theft from hard drives and data storage devices that have not been properly sanitized, and liability for assets that end up landfilled or exported overseas. The easiest way to negate these risks is to choose a certified recycler.
Certified recyclers like 2trg are required to follow strict data sanitization processes and must account for all equipment until final disposition, usually at a refinery or smelter. Stuart Shaffer, chief executive officer, said, "Completing the certification process in Geneva puts 2trg even further ahead of the competition. This substantiates 2trg Geneva's positioning in the Upstate New York region as the #1 processor of end-of-life electronics. Very few e-waste processors are certified at all, even fewer have achieved the dual R2 and e-Stewards certifications. Customers rely on us to responsibly recycle their electronics in an environmentally friendly and legally compliant manner. Though already R2 certified, the Louisville facility looks to join Cincinnati and Geneva by completing its e-Stewards, ISO 14001 & OHSAS 18001 certifications by June of this year."
R2 and e-Stewards certifications require 2trg to use NIST SP 800-88 guidelines to clear or destroy data on hard drives and to provide accountability for the entire chain of custody, thus providing the type of data destruction required by laws like HIPAA, FACTA, and GLBA. "Our customers can rest assured that the data from their hard drives and other storage devices is cleared or destroyed meeting NIST SP 800-88 standards," Carol Weinstein, chief financial officer, said.
Additional R2 and e-Stewards certification requirements prohibit disposing of electronic waste (e-waste) by dumping in landfills or shipping to third-world countries which protects the environment, workers, and citizens abroad from the hazardous components in e-waste. Don Cass, general manager of 2trg Geneva, said, "Having these certifications ensures our customers that we will not export hazardous e-waste to developing countries; that we will not let prisoners handle our customers data and toxic waste; and we test to make sure our workers are safe. Consumers in this part of New York State now have a reliable, fully certified e-waste recycler that can handle all the needs of consumers in Western New York, Central New York, the Southern Tier and the entire Finger Lakes."
The certifications attained by 2trg Geneva distinguish it as a premier processor of electronic waste capable of working with anyone from local residents to Fortune 500 companies to provide environmentally friendly and legally compliant e-waste recycling solutions.
About 2trg…
2trg is a Cincinnati, Ohio based company specializing in computer and technology reuse and recycling, CRT de-manufacturing, secure data destruction, cabling, and technology deployment services for small businesses, schools and governments, Fortune 500 companies, value-added resellers, electronics manufacturers, other recyclers, and local residents. 2trg Cincinnati and 2trg Geneva are R2, e-Stewards, ISO 14001:2004, and OHSAS 18001:2007 certified. It is a Women's Business Enterprise (WBE) as certified by the Women's Business Enterprise National Council (WBENC). 2trg is a privately owned company and employs over 80 people at its Cincinnati, Ohio; Geneva, New York; and Louisville, Kentucky facilities. 2trg has diverted over 75 million pounds of e-waste from landfills since it began recycling as Technology Recycling Group in 2004. For more information on 2trg, please call 1.888.263.0888 or visit www.2trg.com.
###