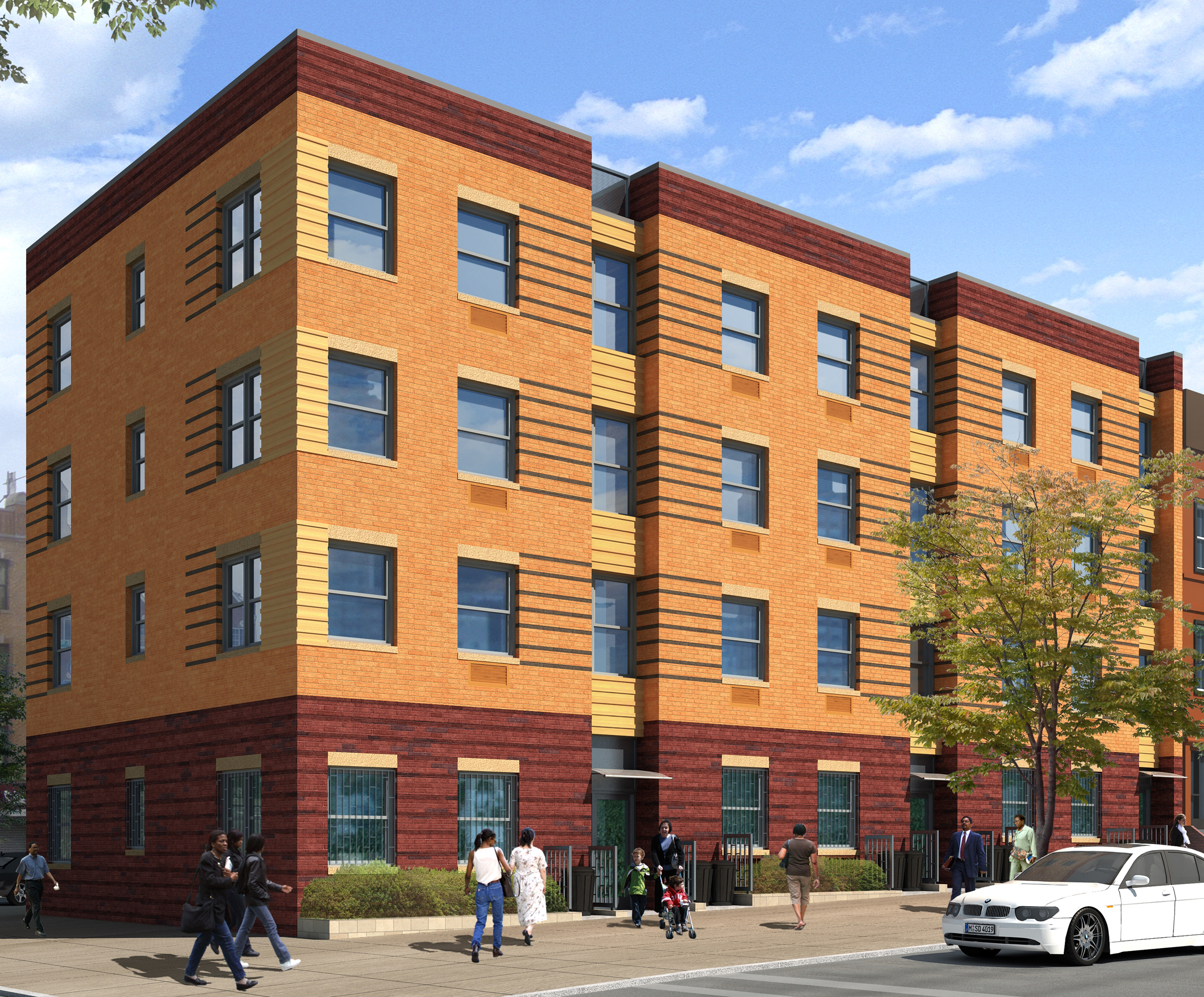 Architectural rendering of St. John's Place condos

Architectural rendering of St. John's Place condos

Mets star alumni Ron Darling was among the 1,000 volunteers who helped build these homes

Mets star alumni Ron Darling was among the 1,000 volunteers who helped build these homes
Media Alert
WHAT: Habitat for Humanity - New York City will cut the ribbon on our newly completed, 12-unit, affordable condominium project in Ocean Hill-Brownsville, Brooklyn.
Georgette Lee, one of the St. John's homeowners, will help cut the ribbon on her new home. Joining her will be neighbors, community leaders, government officials, funders and some of the more than 1,000 volunteers who helped build these homes.
St. John's Residences Condominium is the first of more than 100 Habitat-NYC homes to be built in Central Brooklyn, funded in part through the federal Department of Housing and Urban Development Neighborhood Stabilization Program Round 2.
WHEN: Thursday, April 26 11 am – noon
WHERE: 1812 St. John's Place, between East New York and Saratoga Avenues, Brooklyn, NY
WHO: Habitat-NYC family partners, volunteers, funders, community leaders, elected and government housing officials
These affordable condos are targeted to low-income working New York City families earning between 50% to 80% of the city's Area Median Income. They are built to LEED and ENERGY STAR green standards, for healthy, energy-efficient homes.
St. John's Residences is funded by HUD's NSP2, with support from the Brooklyn Borough President's Office and private funders. Amalgamated Bank is providing the construction loan and the State of New York Mortgage Agency is offering low-interest mortgages. The city's Department of Housing Preservation and Development sold the vacant land to Habitat-NYC for $12,000.
###