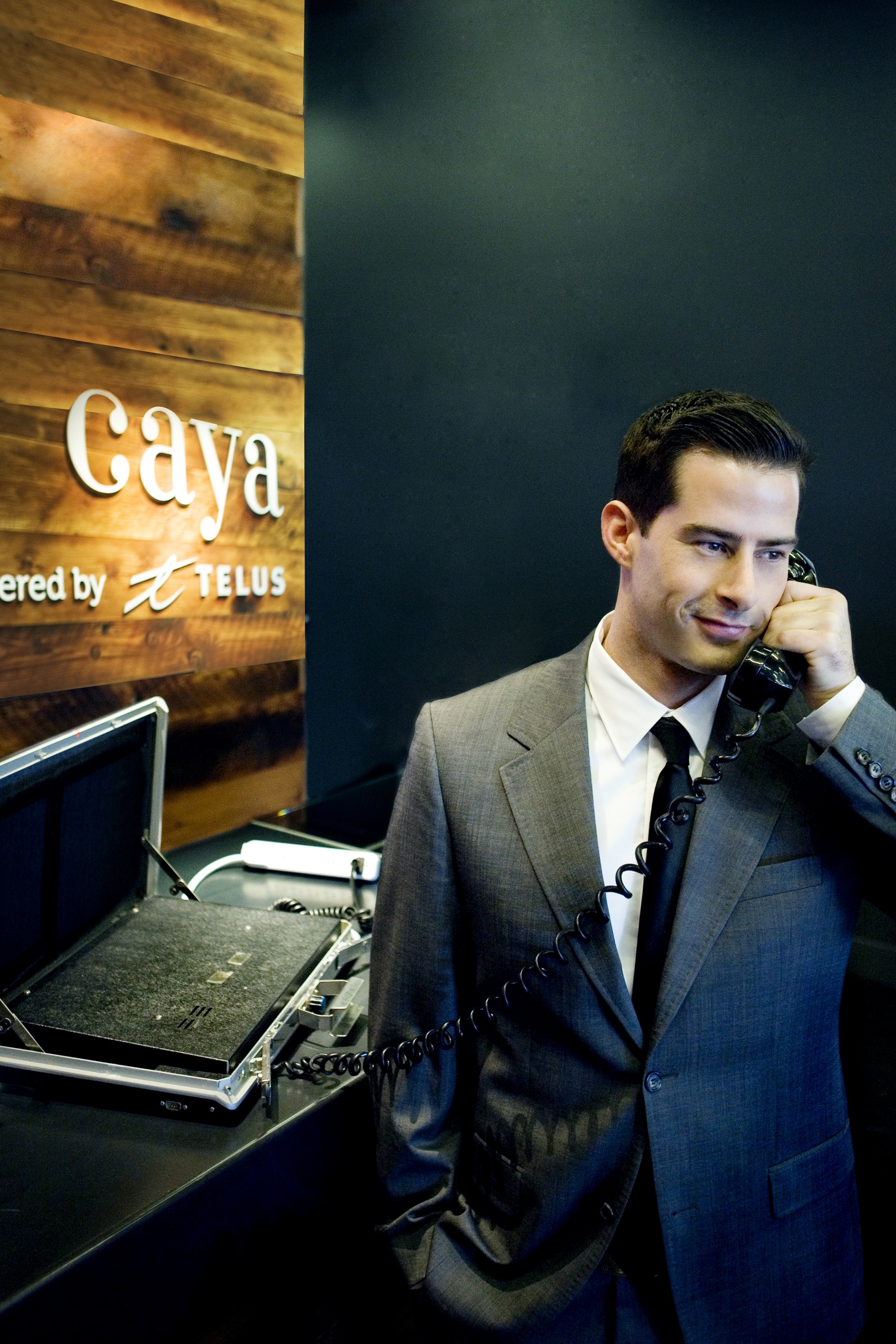 Vancouver, B.C. – The Mobile Attaché 4G LTE was unveiled in Canada today - exclusively in TELUS' award winning Caya boutiques. The sleek new wireless device raises the bar in the highly competitive Smartphone market, giving TELUS wireless subscribers the first truly mobile office – enabling mobility and flexibility while boasting unparalleled voice performance, secure mobile data storage, and laptop computing in a revolutionary new design. Work today is more mobile than ever before and the Mobile Attaché 4G LTE is the ideal Smartphone technology with everything you need to take your office anywhere. An optional 'car trunk' option allows customers to connect scanner or fax machines directly to your computer through the Mobile Attaché, on the go.
"The Mobile Attaché 4G LTE represents a milestone in Smartphone evolution, bringing technology and style together in a way that allows users to work when and where they want while achieving work/life balance goals," said Kenn Hamlin, Director of Special Projects at TELUS. "It was obvious that such progressive telework technology, that is as stylish as it is convenient, should be launched at Caya, TELUS' recently introduced, sophisticated boutiques. The Mobile Attaché has a professional, retro look that will appeal to anyone with a passion for staying ahead of the trends, and out of the traditional office."
The Mobile Attaché 4G LTE is a unique addition to Caya's selection of wireless LTE devices. For a preview or to pre-order the Mobile Attaché, drop into a Caya boutique on Davie, Denman, Water or South Granville Streets in Vancouver or visit ThisIsCaya.ca.