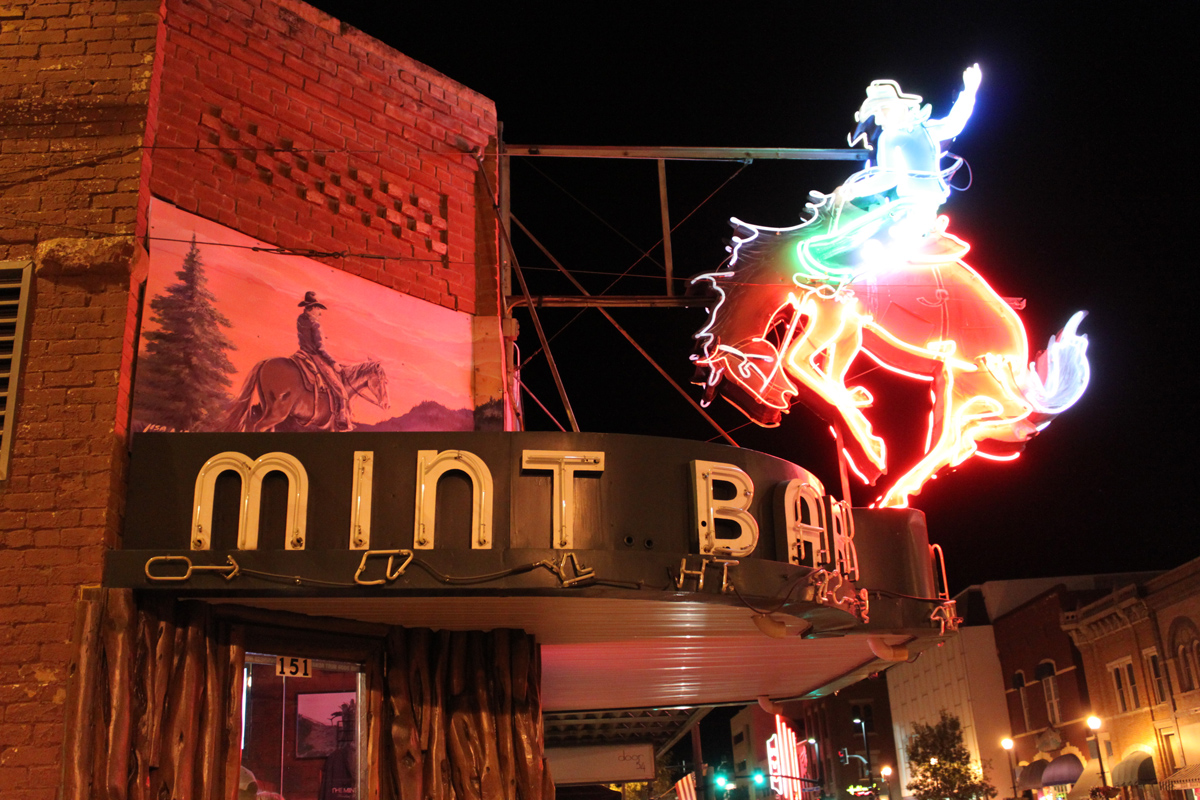 Coins weren't actually minted here but many were in play during the heyday of gambling (slot machines, roulette and gaming tables) in the rear of The Mint Bar, in downtown Sheridan. The Mint is in fine condition when you consider birthday 105 is this year. It stayed open, albeit quietly, during the Prohibition Era and then turned it up a notch afterward. Cowboys and girls have been known to duck under the front door on horseback to "cut mad antics" in the words of Teddy Roosevelt.
Acclaimed film director Ang Lee made a Mint visit in preparation for his cowboy epic Brokeback Mountain. One wall is covered with ranch and rodeo photos depicting many eras of western living. Brands have been burned into wood wherever space allows.
To further your real western experiences in Sheridan stroll across the street from The Mint to King Ropes & Saddlery. There are miles of rope in the back and a free museum exhibits 500 saddles and other western memorabilia dating back more than a century.
For more information about True West magazine's 2012 "King of Cowboy Towns" go to: www.sheridanwyoming.org