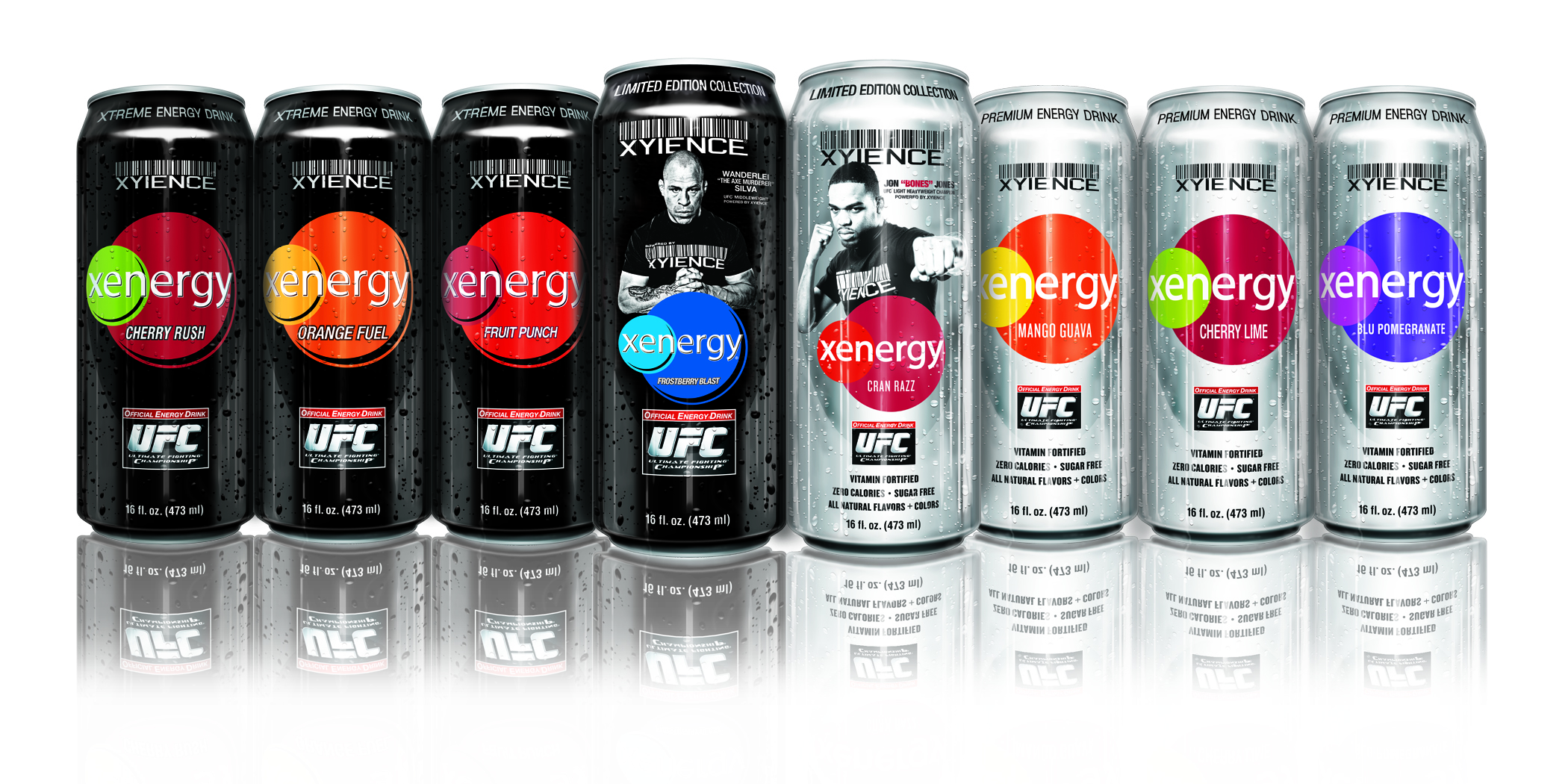 LAS VEGAS — XYIENCE Xenergy, the official energy drink of the UFC, announces that it has secured full coverage in the state of Oklahoma thanks to a new partnership agreement with Love Bottling Company. The sugar-free, zero-calorie energy drink has potential access to 7,000 retail stores throughout the state, including retailers like Buy For Less, Homeland Grocery and Reasor's Grocery.
"Love Bottling Company has an outstanding reputation and is a leader in this market," says Reuben Rios, XYIENCE vice president of U.S. sales. "This partnership enables us to make a tremendous impact in the grocery channel, as well as independent retailers."
Love Bottling Company will distribute all eight flavors of Xenergy, including the award-winning Xenergy Xtreme Fruit Punch, named 2011 Carbonated Beverage of the Year by Convenience Store (CS) News.
"XYIENCE Xenergy has established tremendous brand awareness through its alliance with the UFC, which is very attractive to our retailers," says Joe Harrison, Love Bottling Company's general manager. "We feel the brand is an excellent addition to our portfolio and we look forward to a successful relationship."
XYIENCE's logo will be featured in the center of the octagon for the UFC's third televised network broadcast UFC® on FOX Diaz vs. Miller, May 5, 2012 at the Izod Center in East Rutherford, N.J. XYIENCE.com will also appear on the bumpers of the octagon during the event. For perspective on what this means for the brand, the November 12, 2011 UFC on FOX Velasquez vs. Dos Santos was ranked No. 1 among men aged 18–34.
Last month, XYIENCE announced a significant bump in its retail presence in Oklahoma's neighboring state of Texas, resulting from a partnership with Stripes convenience stores. The relationship gives the brand a much greater presence in South Texas, where XYIENCE Xenergy will have potential access to 537 of Stripes stores in the area.
About Love Bottling Company
Love Bottling Company was founded in 1919 by Kit Carson (KC) Love in Eufaula, Okla.; the company moved to Muskogee in 1926 and continued growing. In 1969, the Love's bought the Coca-Cola bottling plants in Muskogee and Stigler, thus serving customers with a larger variety of soft drinks. In 1979, a 135,000 square foot bottling facility was built, increasing production of Coca-Cola, Dr. Pepper and other Love beverages.
Today, KC's grandson Barry is president of the company, which has expanded to include the delivery of soft drinks, energy drinks, tea, coffee, juice, water and snacks.