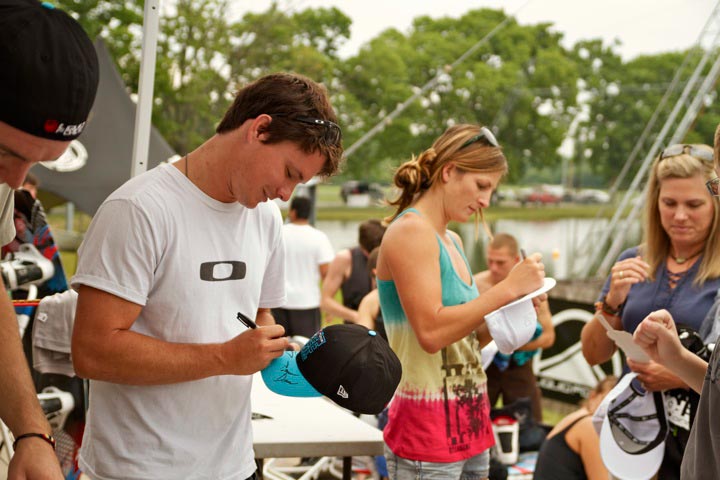 KENNESAW, Ga. -- Yamaha WaterCraft announced today that professional wakeskater Danny Hampson has chosen a Yamaha FX SHO WaveRunner® as his tow vehicle for 2012.
The 24-year-old Florida native is a perennial fan favorite on the pro wakeboard and wakeskate circuit, finishing at the top of many of the sport's most notable events. Renowned as a true innovator from an early age, Alliance magazine calls Hampson "the first child prodigy of wakeskating who helped mold the burgeoning sport."
Hampson chose the all new 2012 Yamaha FX SHO due to its powerful 1.8L supercharged engine, its new NanoXcel hull and its innovative Cruise Assist that allows the driver to set and hold a consistent speed.
"Wakeskating is a constantly evolving sport and to stay on top, riders have to relentlessly challenge themselves," said Hampson. "The Yamaha WaveRunner is a perfect choice for me to ride behind to do this. It tows with power and consistency. It lets me to try new moves and to be picked quickly. It can get into waterways that other vehicles can't. And it's versatile, making it a lot of fun to have for playing around on the weekends."
"We've been watching Danny elevate wakeskating to new levels with aggressive moves and a bold style," said Andrew Cullen, digital marketing and communications manager for Yamaha's WaterCraft Group. "His choice of the Yamaha FX SHO speaks volumes about the tow capabilities of this new WaveRunner series for professionals and consumers alike."
To follow Danny Hampson on his pro tour this year, connect with Yamaha on the WaveRunner and Boat Facebook pages.