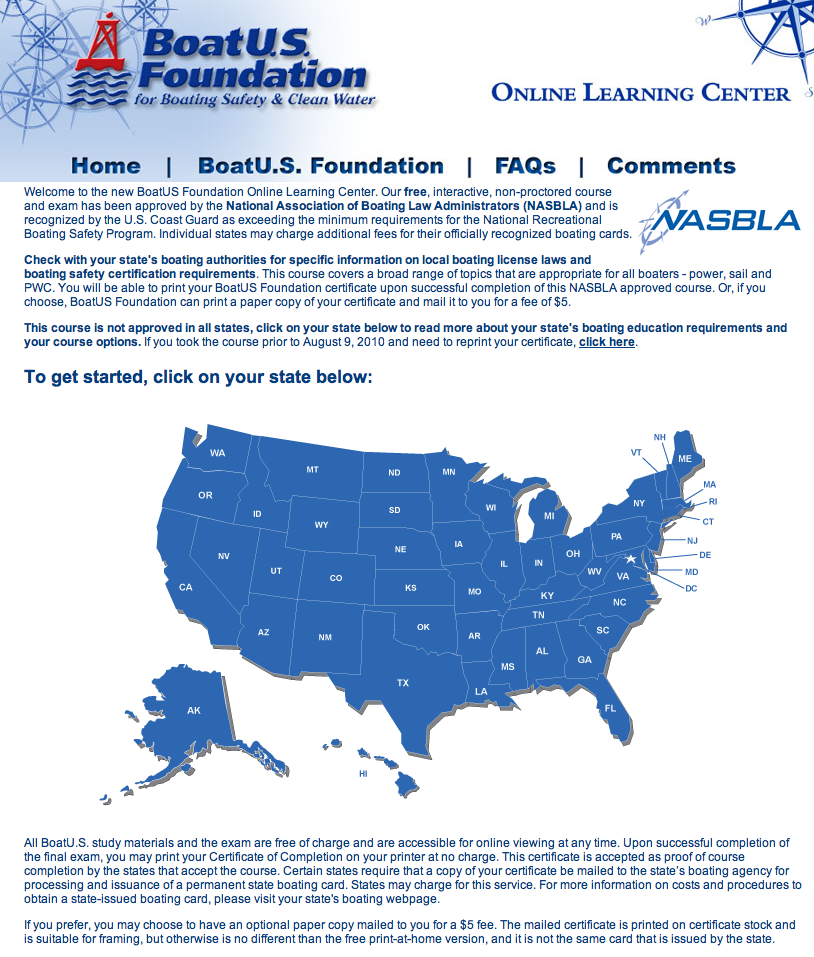 KENNESAW, GA - A lot of boaters have years of practical experience spent on the water. But are you sure you know everything there is to know about staying safe while boating? In conjunction with National Safe Boating Week from May 21 to May 27, Yamaha Motor Corporation, USA and the BoatUS Foundation for Boating Safety and Clean Water challenge all boaters to test their boating knowledge with a free, online safety course at
www.yamaha-motor.com.
The course covers a broad range of topics and is accepted by many states as a certified boating safety course. Completion can also bring possible insurance discounts.
"Boating safety is a vital component for all boaters to maximize the enjoyment of their time on the water," said Bryan Seti, Yamaha's National Marketing Manager. "This online course is free and can be done any time of the day or night."
The course is recognized by the U.S. Coast Guard and the National Association of State Boating Law Administrators and is based on 60 multiple choice questions.
Designed as a teaching tool, background material on question topics are available throughout the exam and corrections and explanations are given when a question is answered incorrectly. Any unfamiliar topics can be reviewed with a "study topics" button.
Those with 80% or more correct answers are given a certificate of completion. The course can also be started and stopped at anytime - you don't need to complete it all at once.
This summer marks the 13th year that Yamaha Motor Corporation, USA has offered the free BoatUS online safety course on its corporate website.