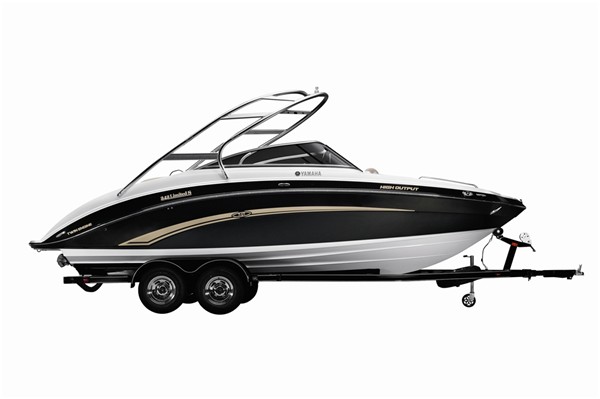 MIAMI, FL - Yamaha Motor Corporation, U.S.A. announced today that the Yamaha 242 Limited S boat received Trailer Boats magazine's 2010 Zenith Award - the top honor in Trailer Boats Excellence in Design annual awards at the Miami International Boat Show.

"We heartily congratulate and thank Yamaha for pushing the bounds of boat design with the 242 Limited S," said Trailer Boatsr Publisher/Editorial Director, Jim Hendricks. "It is this kind of vision that the Trailer Boats Excellence in Design Awards program is intended to recognize, and the Zenith Award represents the height of this recognition."

The 2010 Yamaha 242 Limited S was among a field of 13 outstanding designs - all of them Trailer Boats Excellence in Design Award recipients. From this field, Trailer Boats editors ultimately selected the Yamaha 242 Limited S as the boat model that they believe reflects the epitome of outstanding design for 2010.

"We took everything that we know about families having fun on the water and incorporated that into the design of this boat. We simply set out to create something that would give our customers the best platform for building fun times and great memories on the water," said Mark Speaks, President of Yamaha's WaterCraft Group. "A lot of very talented people labored over the design and production of this beautiful boat and I am proud to see their efforts recognized by this very prestigious award from Trailer Boats magazine."

All new for 2010, the 24-foot Yamaha 242 Limited S takes Yamaha Boats to the next level of sophistication and refinement with innovative, forward facing "rumble seats" in the ultra wide bow, twin engines generating 360 horsepower, a new stern swim platform just inches above the water, a new sound system with built in iPod dock and the most spacious cockpit design in its class.

The full story on the 2010 Zenith Award can be found in the March 2010 issue of Trailer Boats magazine, which goes on sale March 2, 2010. The Yamaha 242 Limited S is featured on the cover. Online coverage will begin March 1, 2010 at TrailerBoats.com.