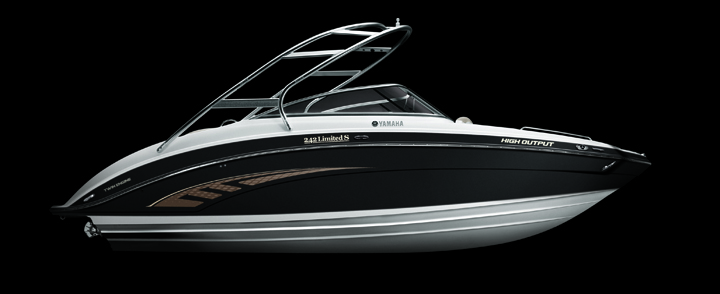 KENNESAW, GA - Yamaha WaterCraft Group, a division of Yamaha Motor Corporation, U.S.A., today introduced its new and expanded line of 2011 boats, adding on to what is already the top selling brand of family runabout boats between 20-25 feet.

Yamaha's 24-foot line for 2011 includes the 242 Limited S, 242 Limited, AR240 and SX240. Yamaha's 21-foot boats for 2011 include the SX210 and the AR210.

In 2010, Yamaha's 21-foot and 24-foot boats were the best selling boats in their class. In 2011, Yamaha is building off these leadership positions by offering more variations on these best selling models than ever before.

"We innovated through the downturn, at a time when many boat companies retreated, and that's helped us remain at the forefront of this industry as it begins to recover," said Scott Watkins, Yamaha's product development manager. "Our 2011 models take into consideration everything customers told us they want in their boat, and we started innovating from there. True to Yamaha form, we've been able to do this, and deliver award winning, feature rich boats for tens of thousands of dollars less than the competition."

Yamaha boats stand out from anything else on the water in a number of key areas:
Internal drive propulsion: simplicity of design, low maintenance, shallow water use, and no exposed propeller.
Compact lightweight twin engine and drive package: rapid acceleration and remarkable handling
"Engineless" design: provides more usable space than any other boat in its class. Also, allows for Yamaha's innovative stern lounge area that sits just inches from the water's surface
Yamaha "Total Package:" Every feature is considered standard on every Yamaha boat
Yamaha's No Wake ModeT allows drivers to set the engines at optimum no wake speed with the simple push of a button.
Cruise AssistT, Yamaha's exclusive feature that allows the driver to hold engine speed constant, ideal for long range rides and for maintaining a consistent speed while towing.

To see the entire 2010 line up of Yamaha Boats, visit www.yamaha-motor.com.