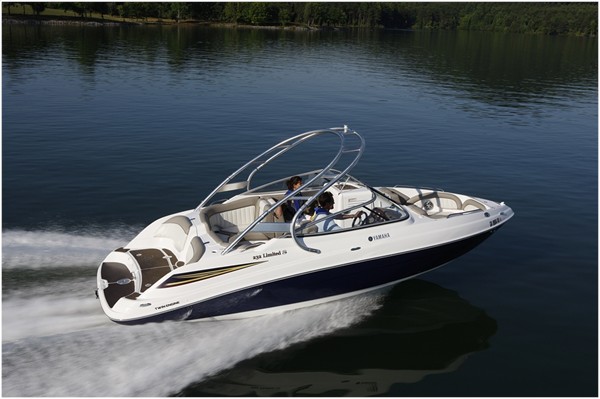 Kennesaw, GA - Fuel prices are half of what they were last summer. Interest rates are at historic lows. The weather's starting to heat up. And today, on top of all these other great conditions for summertime fun, Yamaha WaterCraft is announcing an unprecedented sales promotion - the first ever After Christmas Summer Blowout.

Yes, it's way after Christmas, but all work and no play makes Santa a dull boy. So for all you people who play Santa all year round for everyone else, Tis the Season to visit your local Yamaha Boat or WaveRunner dealership.

Qualified Yamaha WaveRunner customers can get:
- $0 down, payments as low as $69/month, at 7.99% APR for 24 months on all 2009 and prior year new and unused Yamaha WaveRunners
PLUS
- Free 5 years of Yamaha Genuine Coverage with the purchase of select new WaveRunner personal watercraft (approximate value of $1,000)
OR
- Up to $1,000 or more in extraordinary savings

Qualified Yamaha Boat customers can get**:
- $0 down and as low as 8.99% APR for the life of the loan on all new and unused 2009 and prior year Yamaha Boats
PLUS
- Free 5 years of Yamaha Genuine Coverage on all new and unused Boats (approximate value of $2,000)
OR
- Up to $5,000 or more in extraordinary savings

PLUS: Yamaha is offering the optional YP3 program for WaveRunner customers who make purchases with HSBC on their Yamaha card. The program helps customers protect their purchase by cancelling 3% of their monthly account balance, up to $300 per month for as long as 6 months, if they should involuntarily lose their job due to the economic downturn.

"This is clearly one of the most aggressive promotions we've ever offered," said Bryan Seti, national marketing manager, Yamaha WaterCraft Group. "With the ability to mix and match between discounts, extended warranties and finance offers, there really is a fit for everyone. And on top of these great deals we are offering the YP3 program to help customers protect their account against future uncertainty with involuntary unemployment protection."

Additional details on the promotion can be found at www.yamaha-motor.com or at your local Yamaha WaterCraft dealer.

About Yamaha WaterCraft
Yamaha Boats and WaveRunner personal watercraft are products of the Yamaha WaterCraft Group, a division of Yamaha Motor Corporation, USA. Headquartered in Kennesaw, GA, the Yamaha WaterCraft Group is responsible for the sales, marketing and distribution of Yamaha watercraft in the United States. For more information, please visit www.yamaha-motor.com.