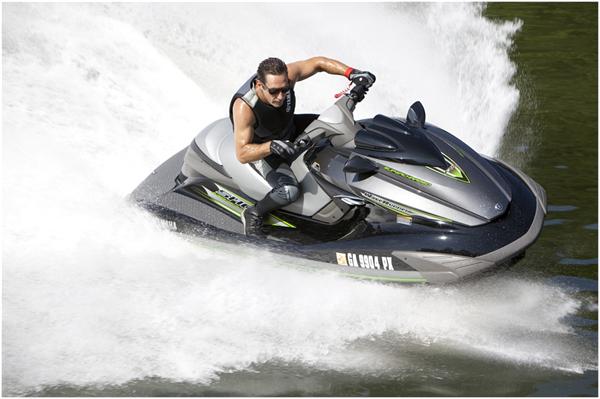 Kennesaw, GA and Pompano Beach, FL - Yamaha WaterCraft Group, a division of Yamaha Motor Corporation, U.S.A., and RIVA Racing today announced they will join forces with Orlando based Dean's Team for the 2011 UWP-IJSBA Watercross National Tour of personal watercraft racing.

Dean's Team's 2011 riders are a who's who of professional personal watercraft racing, including several world and national champions including Dustin Charrier and Chris MacClugage as well as support riders Tim Neff, Trey and Cameron Frame, Jordan McLean and John Hecox. Leading the team is owner and master tuner Dean Charrier.

"Dean has proven to be one of the top mechanics in the industry, and he has successfully helped his riders bring Yamaha to the winner's circle every year since he's been working on them," said Scott Watkins, product manager for Yamaha's WaterCraft Group. "We are thrilled to see more riders switch to Yamaha and work with Dean to maximize their potential on the closed course."

In addition to the Yamaha FZR, which took home multiple national titles last year, Dean's Team riders will be racing the all new Yamaha VXR in a new normally aspirated stock class that was created this year. The addition of this class ushers in a new era of low cost high performance racing where the $10,899 Yamaha VXR is expected to dominate.

Dean's Team racecraft will be using RIVA Performance Products to power the 2011 racing effort. RIVA racing products were also used in Dean's Team's 2010 championship wins.

"We are proud to support Dean's Team with our racing products for the Yamaha FZR & VXR," said Dave Bamdas, head of RIVA Racing. "Dean is a great tuner and runs a professional racing effort. RIVA works closely with Dean to provide cutting edge parts that keep his riders in the winner's circle. We look forward to another successful race season with Deans Team!"

Notable RIVA Racing components that are being used by Dean's Team include the RIVA/ViPEC Engine Control Systems, RIVA handling components, RIVA Air Intake Systems and RIVA Steering Systems.

In addition, Yamaha is supporting Dean's Team with high performance Yamalube oils, which are formulated with anti-wear and anti-corrosion additives to protect watercraft under the demanding conditions and high RPMs of racing.

The 2011 UWP-IJSBA Watercross National Tour begins May 14 in Panama City, FL and concludes with the National Championship August 20 in Charleston, WV.