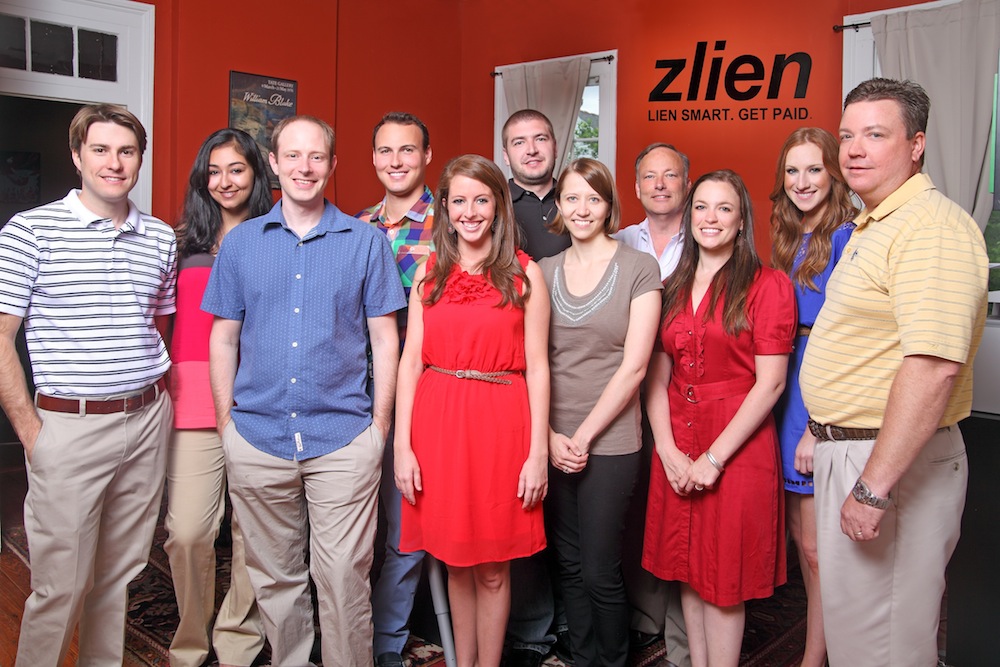 Who are these Zlien people?
Zlien published some new press photos this week on its Facebook page, allowing its clients to put some faces to the names they see and work with everyday. The photos, taken at Zlien's offices and on a local construction site, were taken by Sue Ellen Soto.
One team photo was also added to the website's Why Zlien page, which argues why Zlien should be chosen to help company's with preliminary notice, mechanics lien and bond claim requirements.
Filing a mechanics lien can be an important event for a construction or supply business, as they may be relying on the mechanics lien filing to get paid thousands upon thousands of dollars. Who a company chooses to trust with that mechanics lien or bond claim filing is important.
"We think Zlien is completely different than anything else out in the market," says Scott Wolfe, founder of Zlien. "Clients can take one look at our company through these photos and see the difference. It's worth a thousand words."