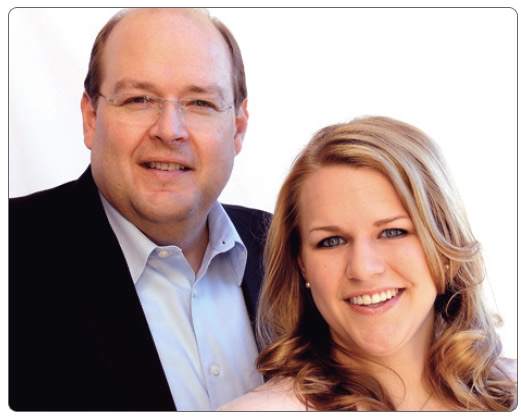 What: In celebration of Better Hearing Month, and to increase awareness of how family members can support loved ones, national hearing aid manufacturer and retailer Zounds Hearing will help 10 locals hear better through the gift of hearing aids. Loved ones can nominate friends and family at www.ZoundsCares.com for consideration.* Individuals can also contribute to an ongoing hearing aid scholarship fund provided by Zounds Hearing and charitable community partners.
Additionally, Zounds Hearing locations Valley-wide will offer free hearing screenings by appointment, to determine if you or a loved one is a candidate for a hearing aid. Certified hearing instrument specialists at each location will also provide tips to prevent additional hearing damage.
Why: Surprisingly, more than half the people suffering from hearing loss are under 65 including some in their early 20s and 30s. Zounds Hearing founder and CEO Sam Thomasson understands these alarming statistics first-hand and knows how hearing loss can dramatically impact quality of life. Sam's daughter is hearing impaired and her struggles as a youth fueled him to develop technology to eliminate many of the struggles she and hearing aid users around the world face.
The fulfillment of a father's promise to his young daughter is now an opportunity to help others. Thomasson and the ZOUNDS Hearing family want to help locals talk to loved ones about this serious issue, learn what signs to look for, encourage early screenings and take the preventative measures necessary to preserve the precious gift of hearing.
Help a Loved One: Most people don't recognize their own hearing loss, it is pointed out by others. Once aware of the loss, it often takes seven years to seek assistance because of denial, vanity or the cost of hearing aids. A simple self-assessment can determine if a screening should be scheduled:
Do you?
Frequently need people to repeat themselves
Often turn your ear toward a sound to hear it better
Understand people better if wearing your glasses or looking directly at them
Lose your place in group conversations
Keep the volume on your radio or TV at a level that others say is too loud
Have pain or ringing in your ears
When: Throughout May 2012
Free hearing exams offered at each Arizona Zounds location by appointment. Nominations for the 10 recipients of Hearing Aids will be accepted at www.ZoundsCares.com until Thursday, May 31 at 5 p.m. Ten candidates will be selected Friday June 1, and if eligible will receive hearing aids later that month.*
Where: Arizona residents only
More Info: Visit www.ZoundsCares.com for details on the Hearing Aid Scholarship, to find a nearby location and for tips to talk to loved ones about hearing loss. Now is the time to improve the quality of life for you and your loved ones through improved hearing.
* Lowest income applications will be given the highest priority.
###