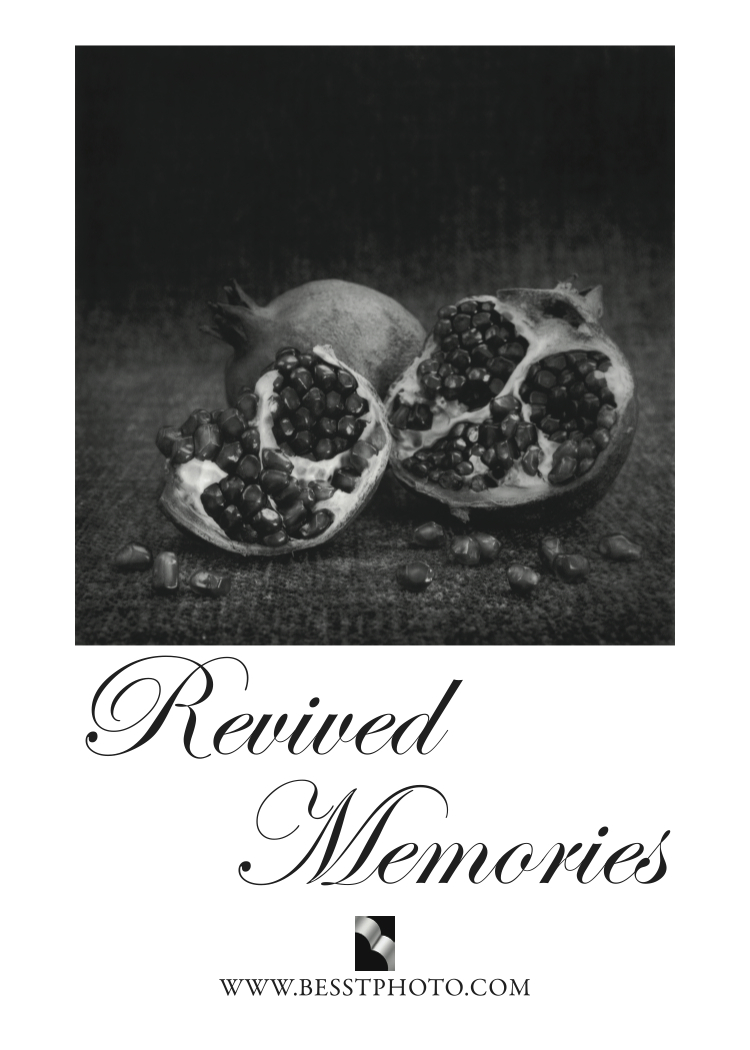 WHAT:
As a Participating Space of the FotoFest® 2012 Biennial, MKT BAR at Phoenicia Specialty Foods Downtown presents "Revived Memories," a black-and-white photography exhibit by Tatyana Bessmertnaya, a Ukrainian-born artist raised in North Russia and Siberia, who now lives and works in Plano, Texas. MKT BAR will also host a special artist reception on March 27. The reception is open the public, all are welcome to attend and light bites will be served.
In her still-life works, Bessmertnaya reflects masterpieces completed by pictorialists. Her works gain inspiration from their subject and form of traditional art. Using real fruits, flowers, natural light and even antique objects, she resurrects the last century in contemporary photography.
An international non-profit organization based in Houston, Texas, FotoFest promotes the exchange of art and ideas through international programs and the presentation of photographic art.
WHEN:
Exhibit: March 19 - April 29, 2012
Artist Reception: Tuesday, March 27, 2012, 7-9PM
MKT BAR Hours:
M-W: 7AM-10PM
TH-F: 7AM-2AM
SAT: 9AM-2AM
SUN: 9AM-8PM
WHERE:
MKT BAR at Phoenicia Specialty Foods Downtown
1001 Austin Street
Houston, Texas 77010
Complimentary parking is available in the One Park Place garage on a first-come, first-served basis. Enter garage on McKinney and take the designated elevator down to the market.
WEBSITE:
www.MKTBAR.com
www.YUMSTOP.com
COST:
Free admission. During the exhibit, food and drinks will be available for purchase. Light bites will be served at the artist reception, with drinks available for purchase.
CONTACT:
Tina Zulu, 888.520.1789, ext. 1 or tinazulu@zulucreative.com for MKT BAR and Phoenicia Specialty Foods.
SOURCE:
MKT BAR and Phoenicia Specialty Foods