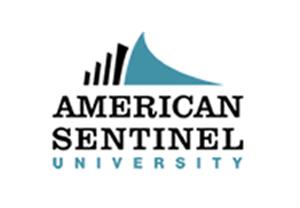 American Sentinel University
Nurses: Learn the Difference Between Bullying, Incivility, and Harassment in the Workplace
Nurses: Learn the Difference Between Bullying, Incivility, and Harassment in the Workplace

– Bullying, incivility, and Harassment Destroys Work Environments and Impact Patients in a Negative Way –
AURORA, Colo. – November 22, 2016 – American Sentinel University has partnered with Dr. Renee Thompson, one of the top professional development and anti-bullying thought leaders in nursing to develop a nurse bullying and conflict in the workplace series, 'Dr. Renee Thompson's Series on Nurse Bullying' as part of the university's 'The Sentinel Watch' healthcare blog.
I frequently get asked by organizations to help them eliminate workplace bullying.
The conversations we have are always about bullying – the physicians bullying the nurses, the nurses bullying each other and the support staff, etc. And then I go in, "pull back the covers and lift up the gown" to find out if there is a true bullying problem or something else.
Here is what I tend to find: some bullying – not a ton, some harassment – not a lot, but I do find an awful lot of incivility.
Even though I've written about this, talked about this, and created a few videos, I'm not confident people truly understand the difference between bullying, incivility, and harassment. Keep in mind; these behaviors should never occur in the workplace.
They all need to be addressed, but it's important to understand the differences because the strategies to eliminate are a bit different.
Bullying
For a behavior to be considered bullying, it has to include three things:
-A target: There has to be a target. This target can be a single person or group of people. For example, someone might pick on just one new nurse and make her life a living hell but is nice to everyone else. Group targets can include the opposite shift (nurse on days hates all nurses on nights), new nurses, or nurses who have a particular ethnic background
-Harmful: The behavior has to be harmful in some way. This harm can be to the target (I get extremely anxious and sick every time I see that I have to work with this person) or harmful to a patient (a nurse who sabotages or sets a nurse up for failure, affecting patient care)
-Repeated: I believe this is the most important element of bullying. The behavior can't be just a one-time event (I scream at you during a crisis). The harmful behavior has to be repeated over time. Some experts say six months or more, I disagree. I would consider a behavior as bullying if it repeated several times over the course of a week or so.
How to address bullying: Bullying behaviors tend to be more actionable because most organizations have policies about bullying behavior. Get a copy of your policy and use the language in that policy to take action against bullying.
Incivility
Incivility is different than bullying. While the behaviors can be similar, they tend to be lower level. This is your typical rude, inconsiderate, or just crusty nurse. However, make no mistake about it, incivility is a healthy and professional workplace killer! Incivility needs to be addressed too, but bullying should be a never event.
How to address incivility: Uncivil behaviors tend to be less actionable and not always easy to address using policies or codes of conduct. Sometimes the best strategy to address incivility is to focus on civility. What does civility look like? What behaviors should we be seeing in our coworkers?
Harassment
Harassment is unwelcome conduct based on race, color, religion, gender, national origin, disability, or genetic information. Harassment violates Title VII of the Civil Rights Act of 1964, the Age Discrimination and Employment Act of 1967, and the Americans With Disability Act of 1990.
Harassment brings with it legal ramifications that extend beyond the work environment. However, to be unlawful, the behavior has to create a work environment that is hostile or offensive to any reasonable person.
How to address harassment: Harassment is an equal employment opportunity (EOC) violation and needs to be addressed with your Human Resource Department. By law, they have to protect employees from harassment and investigate any complaints of perceived harassment. They do not have a choice!
Bottom line
If I'm a bully, I'm mean to a target or a group.
If I'm uncivil, I'm mean to everyone.
If I'm harassing someone, I'm mean to this person(s) because of their gender, race, age, religion, etc.
Do you see the difference?
Bullying, incivility, and harassment can destroy your work environment and impact the patients you serve in a negative way. The key is to be very clear on the behavior – figuring out if it's bullying (target, harmful, repeated), incivility (low level, rude, and unprofessional), or harassment (targets disability, race, gender, etc.).
We are hemorrhaging nurses due to bad behavior, and it's time we stop eating each other and start nurturing, supporting, and celebrating each other!
Dr. Renee Thompson is a keynote speaker, author, award-winning nurse blogger, and professional development/anti-bullying thought leader. Renee spends the majority of her time helping healthcare and academic organizations address and eliminates workplace bullying. To find out more about Renee, please visit her website. American Sentinel University friends and family can get 25% off Renee's great anti-bullying products –enter code: AMSENT16.
Empower yourself with knowledge through an online RN to BSN or RN to MSN degree. American Sentinel University is an innovative, accredited provider of online nursing degrees, including programs that prepare nurses for a specialty in case management, infection control, and executive leadership.
About American Sentinel University
American Sentinel University delivers accredited online degree programs in nursing (BSN, MSN, and DNP) and healthcare management (MBA Healthcare, M.S. Information Systems Management, and M.S. Business Intelligence and Analytics). Its affordable, flexible bachelor's and master's nursing degree programs are accredited by the Commission for the Collegiate Nursing Education (CCNE), of One Dupont Circle, NW Suite 530, Washington, D.C., 20036. The DNP program is accredited by the Accreditation Commission for Education in Nursing (ACEN) of 3343 Peachtree Road NE, Suite 850, Atlanta, Ga., 30326. The University is accredited by the Distance Education Accrediting Commission, DEAC, 1101 17th Street NW, Suite 808, Washington, D.C. 20036, (202) 234-5100, www.deac.org
For required student consumer information, please visit: www.americansentinel.edu/doe