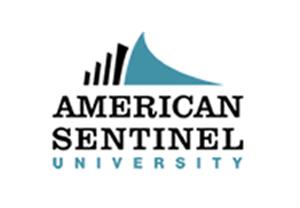 American Sentinel University
Cyberbullying: A New Way Nurses Bully Nurses
– Cyberbullying is as Serious as Any Other Form of Workplace Bullying and We Must Do Our Part to Stop the Cycle –
AURORA, Colo. – June 19, 2017 – If you've ever received a hostile email (or nasty gram) from someone at work or had rude things written about you online via a social media platform, you know what it's like to be cyberbullied according to Dr. Renee Thompson, DNP, RN, CMSRN, one of the top professional development and anti-bullying thought leaders in nursing.
She has partnered with American Sentinel University to develop a nurse bullying and conflict in the workplace series, 'Dr. Renee Thompson's Series on Nurse Bullying' as part of the university's 'The Sentinel Watch' healthcare blog.
A cyberbully boss might whip off an aggressive, threatening, demanding or humiliating email to someone they supervise. Something like: "If you don't shape up, you're going to be written up or possibly fired." Or on a more personal note: "You're stupid, and if I have anything to say about it, you'll be shipped out."
A cyberbully coworker might make fun of you, criticize, or berate you. Other times the insult comes via text message or a Facebook post trying to ruin reputations by spreading negative gossip, undermining or posting embarrassing photos.
Whatever forms the message takes; a cyberbully hides behind a computer with an intent to harm the receiver. A computer or smart phone attack has the same effect as face-to-face bullying: to squash someone. While the term initially was applied to teenagers, it is rapidly being used to apply to behavior adults are experiencing in the workplace.
Cyberbullying can take workplace bullying to a new level. All of us know how quickly emails can spread information. Imagine how the word spreads when emails, text messages or social media posts broadcast unverified rumors about a target, from unverified sources.
Also, where workplace bullying usually pits one bully against one target, cyberbullying can easily take the form of cyber-mobbing where you have many people against one target.
What is workplace cyberbullying?
According to the Cyberbullying Research Center, cyberbullying is bullying behavior in the form of intimidation, threats, humiliation and harassment that takes place through the use of computers, cellphones or other electronic devices.
Cyberbullying is similar to traditional workplace bullying, but involving electronic devices and online communications.
Cyberbullying includes but is not limited to:
• Malicious or threatening emails, text messages, and tweets
• Electronic communications that contain jokes about ethnicity, religion, sexual orientation, or any other topic that would make any individual uncomfortable
• Public shaming via a mass email
• Sharing embarrassing, offensive, or manipulated images or videos of an individual
• Spreading rumors, lies, and gossip – social networking sites are usually the most common ways people become targets of another person's cyber-bullying
Social media cyberbullying
Social media platforms have become popular forums for bullying and incivility. Unfortunately, it is easy to see why – cyberbullying is easier than traditional bullying. Cyberbullies have the benefit of anonymity, lack of face-to-face confrontation, and widespread, instantaneous impact.
"Cyberbullying via social media is cowardly," says Dr. Thompson. "Why can someone not tell you something to your face by she can post it all over Facebook?"
She says further exacerbating the problem, tweets and Facebook posts are permanent, often made without reflection, and easily misinterpreted: big drama in a small package.
How cyberbullying impacts organizations
Workplace bullying, including cyber-bullying, has serious negative effects on employees and the organization.
Employees who are bullied experience stress, low productivity, anxiety, trouble with relationships, health problems, and absenteeism. "We know that nurses who are bullied leave their organization in droves. We are hemorrhaging really great nurses to this problem," she says.
What employers can do to prevent cyberbullying
• Promote a work culture where no forms of bullying are tolerated
• Establish a clearly written and well communicated policy regarding bullying and acceptable use of technology
• Provide training for staff and management in how to deal with cyberbullying in the workplace
• Remind staff that anything posted on the internet is permanent
• Remind staff to NEVER post anything negative about their coworkers or organization on a social media site
• Remind people to stop and review an email before sending and consider the reaction of the receiver
What to do if you are the target of workplace cyberbullying
• Let your manager and Human Resources representative know what is happening
• Take screen shots of the behavior on social media sites for proof, save all text messages or voice messages
• Avoid responding to messages from a bully
• Block anyone who continues to send messages
• Report the individual to the social media site
Dr. Thompson says cyberbullying is a very passive-aggressive form of bullying. "However, make no mistake – cyberbullying is as serious as any other form of workplace bullying and we all have to do our part to stop the cycle of bullying whether it's at work or online."
Dr. Renee Thompson is a keynote speaker, author, award-winning nurse blogger, and professional development/anti-bullying thought leader. Renee spends the majority of her time helping healthcare and academic organizations address and eliminates workplace bullying. To find out more about Renee, please visit her website http://www.rtconnections.com/
Empower yourself with knowledge through an online RN to BSN or RN to MSN degree. American Sentinel University is an innovative, accredited provider of online nursing degrees, including programs that prepare nurses for a specialty in case management, infection control, and executive leadership.
About American Sentinel University
American Sentinel University delivers accredited online degree programs in nursing (BSN, MSN, and DNP) and healthcare management (MBA Healthcare, M.S. Information Systems Management, and M.S. Business Intelligence and Analytics). Its affordable, flexible bachelor's and master's nursing degree programs are accredited by the Commission for the Collegiate Nursing Education (CCNE), of One Dupont Circle, NW Suite 530, Washington, D.C., 20036. The DNP program is accredited by the Accreditation Commission for Education in Nursing (ACEN) of 3343 Peachtree Road NE, Suite 850, Atlanta, Ga., 30326. The University is accredited by the Distance Education Accrediting Commission, DEAC, 1101 17th Street NW, Suite 808, Washington, D.C. 20036, (202) 234-5100, www.deac.org
In June 2016, the Higher Education Commission Board of Trustees voted to grant American Sentinel University the status of candidate for accreditation. Institutions seeking accreditation by HLC are required to complete a period of candidacy before being evaluated for full accreditation. To earn and maintain candidacy, American Sentinel must fully meet the Commission's Eligibility Requirements and Assumed Practices and demonstrate the capacity to meet all the Criteria for Accreditation within the candidacy period.
Please note, the MBA Healthcare Project-Based program is pending review for inclusion in the university's programs covered by the Higher Learning Commission designation of candidate for accreditation.
For required student consumer information, please visit: www.americansentinel.edu/doe