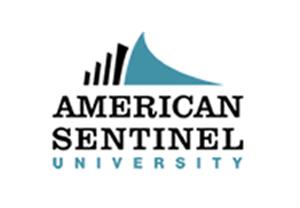 American Sentinel University
Anti-bullying Nurse Thought Leader Offers Tips to Help Nurses Calm Nurse-zillas
– Reduce Stress Nurse Stress to Reduce Bullying –
AURORA, Colo. – August 7, 2017 – Nurses often work with a coworker who is super nice and easy to work with as long as everything is quiet but immediately turns into a nurse-zilla when things get hectic.
According to Dr. Renee Thompson, DNP, RN, CMSRN, one of the top professional development and anti-bullying thought leaders in nursing, nurses can all be Florence Nightingale when things go well and maybe a softer version of nurse-zilla when they don't.
"We are human after all, and when under stress, we don't always behave," says Dr. Thompson.
Read Dr. Thompson's tips about how to calm a nurse-zilla and manage disruptive behaviors in the nursing department at http://www.americansentinel.edu/blog/2017/07/28/dr-renee-thompson-reduce-stress-to-reduce-bullying/
Dr. Renee Thompson is a keynote speaker, author, award-winning nurse blogger, and professional development/anti-bullying thought leader. Renee spends the majority of her time helping healthcare and academic organizations address and eliminates workplace bullying. To find out more about Renee, please visit her website http://www.rtconnections.com/
Empower yourself with knowledge through an online RN to BSN or RN to MSN degree. American Sentinel University is an innovative, accredited provider of online nursing degrees, including programs that prepare nurses for a specialty in case management, infection control, and executive leadership.
Learn more about American Sentinel University's accredited online nursing degree programs at http://www.americansentinel.edu/nursing or call 866.922.5690.
About American Sentinel University
American Sentinel University delivers accredited online degree programs in nursing (BSN, MSN, and DNP) and healthcare management (MBA Healthcare, M.S. Information Systems Management, and M.S. Business Intelligence and Analytics). Its affordable, flexible bachelor's and master's nursing degree programs are accredited by the Commission for the Collegiate Nursing Education (CCNE), of One Dupont Circle, NW Suite 530, Washington, D.C., 20036. The DNP program is accredited by the Accreditation Commission for Education in Nursing (ACEN) of 3343 Peachtree Road NE, Suite 850, Atlanta, Ga., 30326. The University is accredited by the Distance Education Accrediting Commission, DEAC, 1101 17th Street NW, Suite 808, Washington, D.C. 20036, (202) 234-5100, www.deac.org
In June 2016, the Higher Education Commission Board of Trustees voted to grant American Sentinel University the status of candidate for accreditation. Institutions seeking accreditation by HLC are required to complete a period of candidacy before being evaluated for full accreditation. To earn and maintain candidacy, American Sentinel must fully meet the Commission's Eligibility Requirements and Assumed Practices and demonstrate the capacity to meet all the Criteria for Accreditation within the candidacy period.
Please note, the MBA Healthcare Project-Based program is pending review for inclusion in the university's programs covered by the Higher Learning Commission designation of candidate for accreditation.
For required student consumer information, please visit: www.americansentinel.edu/doe