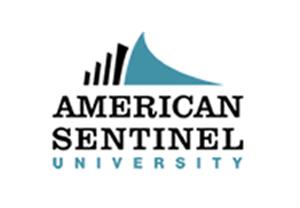 American Sentinel University
Learn How a Nursing Education is Rewarded by Positive Economic Outcomes    
– Advances in Nursing Education Result in Higher Salaries and Increased Opportunity for Advancement –
AURORA, Colo. – October 5, 2017 – A nursing education can be pursued at many levels of relative expertise and expense.
But according to Keith Carlson (Nurse Keith), RN, BSN, NC-BC, a holistic career coach for nurses and award-winning nurse blogger with a weekly column on American Sentinel University's 'The Sentinel Watch,' the ongoing elevation of the nursing profession to greater heights of professionalism, recognition, and remuneration, a nursing education is, by and large, rewarded by positive economic outcomes.
Nurse Keith breaks down the stats from a recent study by Georgetown University Center on Education and the Workforce, and profiles what specialties show the most promise for 21st-century nurses at http://www.americansentinel.edu/blog/2017/09/29/nurse-keith-nursing-education-effort-rewarded-by-outcome/http://www.americansentinel.edu/blog/2017/09/29/nurse-keith-nursing-education-effort-rewarded-by-outcome/
Keith Carlson, RN, BSN, NC-BC is a holistic career coach for nurses, award-winning nurse blogger, writer, podcaster, speaker, author, and popular career columnist for Nurse.com. With two decades of nursing experience, Keith deeply understands the issues faced by 21st-century nurses. Keith's two podcasts, RNFM Radio and The Nurse Keith Show, offer inspiration and practical support to nurses seeking to create meaningful, satisfying lives and careers. Keith's message of savvy career management and professional satisfaction reaches tens of thousands of nurses worldwide. He can be found at NurseKeith.com.
Empower yourself with knowledge through an online RN to BSN or RN to MSN degree. American Sentinel University is an innovative, accredited provider of online nursing degrees, including programs that prepare nurses for a specialty in case management, infection control, and executive leadership.
Learn more about American Sentinel University's accredited online nursing degree programs at http://www.americansentinel.edu/nursing or call 866.922.5690.
About American Sentinel University
American Sentinel University delivers accredited online degree programs in nursing (BSN, MSN, and DNP) and healthcare management (MBA Healthcare, M.S. Information Systems Management, and M.S. Business Intelligence and Analytics). Its affordable, flexible bachelor's and master's nursing degree programs are accredited by the Commission for the Collegiate Nursing Education (CCNE), of 655 K Street, NW, Suite 750, Washington, D.C. 20001. The DNP program is accredited by the Accreditation Commission for Education in Nursing (ACEN) of 3343 Peachtree Road NE, Suite 850, Atlanta, Ga., 30326. The University is accredited by the Distance Education Accrediting Commission, DEAC, 1101 17th Street NW, Suite 808, Washington, D.C. 20036, (202) 234-5100, www.deac.org
In June 2016, the Higher Education Commission Board of Trustees voted to grant American Sentinel University the status of candidate for accreditation. Institutions seeking accreditation by HLC are required to complete a period of candidacy before being evaluated for full accreditation. To earn and maintain candidacy, American Sentinel must fully meet the Commission's Eligibility Requirements and Assumed Practices and demonstrate the capacity to meet all the Criteria for Accreditation within the candidacy period.
Please note, the MBA Healthcare Project-Based program is pending review for inclusion in the university's programs covered by the Higher Learning Commission designation of candidate for accreditation.
For required student consumer information, please visit www.americansentinel.edu/doe