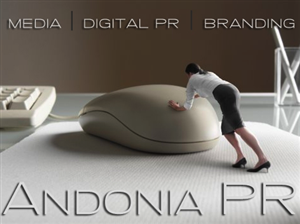 Dry Eye Redefined By Global Experts In 'Eye-Opening' TFOS DEWS II Report
TFOS Dry Eye Workshop II involved efforts by 150 clinical and basic research experts from around the world
For immediate release: August 1, 2017
BOSTON, MA—Tear Film & Ocular Surface Society (TFOS), a global leader in eye health education, closed out July's Dry Eye Disease Awareness Month with a groundbreaking report published in the peer-reviewed journal The Ocular Surface, summarizing findings of its workshop: TFOS DEWS II.
TFOS launched the initiative—spanning a 3-year period on 3 continents with 23 representative countries—under the organization of TFOS founder Dr. David A. Sullivan, Assoc. Professor at Harvard Medical School, to address the growing public health concern. "TFOS DEWS II involved the efforts of 150 clinical and basic research experts from around the world, who utilized an evidence-based approach and a process of open communication, dialogue and transparency to increase our understanding of dry eye disease," said Dr. Sullivan.
Dry eye disease (DED) affects hundreds of millions of people worldwide, afflicting over 30 million people just in the United States alone. DED remains one of the most frequent causes of patient visits to eye care practitioners, occurring more frequently in women than in men. The burden of dry eye disease for the American healthcare system is estimated to be almost $4 billion. The diminished productivity of dry eye disease sufferers causes more than a $55 billion loss for overall society in the United States.
Dry Eye Redefined as:
"…a multifactorial disease of the ocular surface characterized by a loss of homeostasis of the tear film, and accompanied by ocular symptoms, in which tear film instability and hyperosmolarity, ocular surface inflammation and damage, and neurosensory abnormalities play etiological roles."
TFOS DEWS II Report, now available on tearfilm.org, updates the classification and diagnosis of dry eye, critically evaluates the epidemiology, etiology, mechanism, and impact of this disorder, addresses its management and therapy, and proposes recommendations for the design of clinical trials to assess new pharmaceutical interventions for dry eye treatment.
Participant Dr. Anat Galor, an ophthalmologist at University of Miami, sums up the collaborative spirit and vital mission of TFOS DEWS II:
About TFOS
Founded in 2000, The Tear Film & Ocular Surface Society (TFOS) is a world leader in eye health education headquartered in Boston. TFOS is dedicated to advancing the research, literacy and educational aspects of the scientific field of the eye's surface. The TFOS network includes basic scientists, academic clinicians and industry representatives originating from more than 90 countries. The Society has published the TFOS International Dry Eye WorkShop (DEWS 2007), the TFOS International Report on Meibomian Gland Dysfunction (MGD 2011), the TFOS International Workshop on Contact Lens Discomfort (CLD 2013), and TFOS DEWS II (2017).
Learn more at tearfilm.org