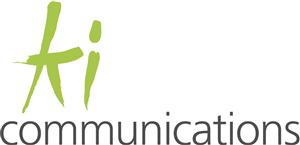 Annual 'Food 4 Thought' Gala Raises Funds for Hungry Children
May 26, 2017, Backpack Buddies, a kids-helping-kids initiative, provides children in Vancouver's inner city schools nutritious food for the weekend
VANCOUVER, BRITISH COLUMBIA, April 20, 2017 – On Friday May 26, 2017, Backpack Buddies will host its annual 'Food 4 Thought' gala to support children in need. The gala will celebrate the 
success of the Backpack Buddies program and raise urgently needed funds to bridge the hunger gap for children in Vancouver inner city schools, ensuring no child spends the weekend hungry.
'Food 4 Thought' will take place at the TELUS Garden where guests will have the opportunity to mix, mingle, enjoy dinner, cocktails, canapés, and be entertained by Emily Chambers, a dynamic soul singer/songwriter from Vancouver with a sultry tone and a powerhouse range.
Supported by children for children, Backpack Buddies is a unique program that addresses a need in communities throughout Vancouver while providing a tangible opportunity for kids to help other kids. Backpack Buddies works with 30 different schools in Greater Vancouver with a total of 14 schools donating into the program each month to support 16 recipient schools with 1,400 backpacks full of food.
While many students in Vancouver's inner city schools rely heavily on free or reduced price breakfast and lunch programs during the school week, these same kids go home to meager or no meals on the weekend.
According to the 2016 BC Child Poverty Report, BC's child poverty rate represents 163,260 children, larger than the population of Abbottsford, the province's fourth largest city. Studies have shown that without adequate nutrition, children have difficulty learning and are at risk of developing serious health conditions. Hunger doesn't take the weekend off. Backpack Buddies steps in to help disadvantaged children get the nutrition they need to grow, learn and develop.
Tickets for the 'Food for Thought' are $120.00 and can be purchased on Eventbrite. All proceeds from the event will go back to supporting the Backpack Buddies program.
About Backpack Buddies:
 Backpack Buddies delivers backpacks of food to the most vulnerable children of our inner city schools. Backpack Buddies focuses on kids helping kids, engaging youth in community and creating an avenue for children of all backgrounds to come together. For more information, visit www.communityfirstfoundation.ca/initiatives/backpackbuddies.
About Community First Foundation: 
Community First Foundation is dedicated to providing food to children in need and in engaging community involvement in food security issues. The mandate of the foundation is to help ensure food security for children in our own community. Community First Foundation was founded by mother daughter duo Joanne and Emily-Anne King and grew organically out of the Backpack Buddies Program, the foundation's first initiative. 
For more information, visit www.communityfirstfoundation.ca
-30-
Media contact:
Sonya Hwang, Ki Communications
Ph: (604) 932-0308
Email: sonya@kicommunications.ca
www.communityfirstfoundation.ca