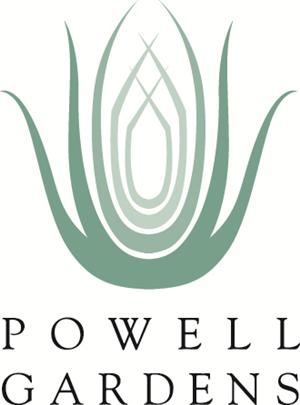 Powell Gardens, Kansas City's Botanical Garden
Sculptor and Extreme Pumpkin-Carving Expert Rudy Garcia Comes to Powell Gardens Oct. 14 and 15
Contact: Karen Case, 816-697-2600 x236, kcase@powellgardens.org

See hundreds of hand-carved jack-o'-lanterns and meet Kansas City sculptor Rudy Garcia, one of the country's top pumpkin-carving experts, during Powell Gardens' Glow Jack-o'-Lantern Festival on Friday, Oct. 14 and Saturday, Oct. 15, 2016.
Who: Sculptor and Clayboy Creature Shop owner Rudy Garcia, one of the nation's leading pumpkin carvers, will give carving demonstrations from 6-10 p.m. each night of the festival. Garcia, a self-taught sculptor, has worked with Lucasfilm, Marvel Entertainment, Hallmark Cards and Universal Monsters. He sells his clay creations at clayboycreatureshop.com. Villafane Studios' owner Ray Villafane, credited with starting the pumpkin-carving craze, encouraged Garcia to try pumpkin carving. Garcia trained under Villafane and traveled with him to Hong Kong in 2013 as part of his carving team.
What: At the Glow Jack-o'-Lantern Festival, 700 pumpkins light a flickering path through Powell Gardens. Along the one-mile, self-guided walk, guests will see 13 scenes—created with carved pumpkins—exploring the theme "Mythical Creatures." Garcia's carving demo takes place mid-way through the walk. Inside the Gardens' visitor education center, a jumbo jack display features the work of 10 local artists and pumpkin-carving enthusiasts. Festival admission is $12/adults, $10/seniors 60+, $5/children 5-12 and free/children under 5. Food, drink, hayrides and pumpkin painting are available for additional fees. (Note: Some food vendors accept cash only.)
When: The jack-o'-lantern walk and Garcia's demonstration take place 6-10 p.m. Oct. 14 and 15.
Where: Powell Gardens, Kansas City's botanical garden, located 30 miles east of Kansas City on U.S. Highway 50 (1609 NW U.S. Highway 50, Kingsville, Missouri)