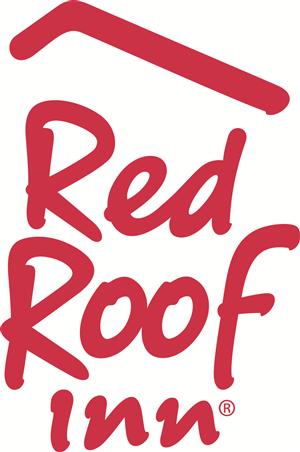 RED ROOF® OPENS PROPERTY IN JACKSONVILLE, FLORIDA
RED ROOF® OPENS PROPERTY IN JACKSONVILLE, FLORIDA
Jacksonville, Florida – December 2016 - Red Roof®, the leader in economy lodging announces the opening of its property in Jacksonville, located at 10901 Harts Road.
This 58-room property opened in October 2016 and a property renovation was completed in December 2016. The new interiors, including public spaces and rooms, convey a warm, home-like feel to travelers through the use of neutral tones and materials. Rooms' interiors were updated with a signature red accent wall; wood-like flooring, new and comfortable bed linens, and 40" flat panel wall mount television have been installed in all rooms. Guests are welcomed with freshly painted exterior and renovations to a modern lobby. All 58 rooms at the property are non-smoking and pet friendly. Hotel offers free Wi-Fi, complimentary coffeehouse style coffee and tea in the lobby.
The Red Roof Inn Jacksonville North is located just minutes from downtown Jacksonville. Guests will enjoy the easy access to local shopping and attractions including River City Marketplace, Alltel Stadium, and Jacksonville Fairgrounds. For those guests looking for some sun and sand, Dames Point Cruise Terminal and Jacksonville Port Authority are just a short drive away.
This hotel will participate in RediCard®, Red Roof's loyalty program and the richest rewards program in the economy lodging industry. RediCard members are the first to hear about Red Roof's best deals, travelers may visit redroof.com and sign-up to become a member. Red Roof's RediCard members receive 48 hours advance notice of promotions and exclusive offers available at Red Roof; in addition to complimentary bottled water each day of their stay.
For the fifth consecutive year, Red Roof Inn has earned the highest customer satisfaction score among its economy lodging competitors according to the ReviewMetrix™ Consumer Satisfaction Index. Guests ranked Red Roof's rooms, service, cleanliness and its overall value, higher than its economy brand competitors. Additionally Red Roof has been named the "Best Budget Hotel Brand" in USA Today's 10Best Readers' Choice Awards poll. The Best Budget Hotel Brand designation is an indicator of the loyalty of guests who over the years have demonstrated that value remains king.
About Red Roof®
Red Roof is a leader in the economy lodging industry with franchised, corporate-managed, and corporate-owned properties, serving millions of guests each year. With coast-to-coast locations, Red Roof has over 470 properties in the U.S. Red Roof is also expanding internationally to Brazil, Canada, Thailand and Japan. The primary goal at Red Roof is to provide customers a savings without sacrificing comfort. The brand has been investing significantly to renovate and upgrade hotels nationwide with sleek and modern NextGen® redesign elements. The Red Roof NextGen hotels feature updated, stylish and home-like interior and exterior designs that demonstrate the Red Roof dedication to providing customers with an affordable stay in a clean, comfortable and modern room. The company is rolling out Red Roof PLUS+®, an enhanced Upscale Economy® offering at a value price, committed to "Adding More Wow to Your Stay!®". Nice Place. Nice Price® is what every consumer can expect when they stay at any Red Roof location; and because the company has a single brand in their portfolio, Red Roof also offers franchisees One Brand. One Focus™. The Red Roof loyalty program, RediCard®, is the richest in the industry rewarding members with free nights with only 6,000 points, advance notice of special offers, and complimentary bottled water each day of their stay. Traveling with your pet? Don't forget that at Red Roof 'you stay happy, pets stay free' as one well-behaved pet is welcome per room, nationwide. The Columbus, Ohio based company has more than 4,500 employees. For more information or reservations, call 800.RED.ROOF (800.733.7663) or visit www.redroof.com.
MEDIA CONTACT:
Sarah Kessler
Red Roof Inn
614.225.5211
skessler@redroof.com