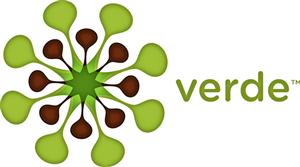 Verde Brand Communications
Thomson Bike Tours - Spring/Summer 2018 Trips
First-Class Experiences for Every Type of Rider
EASIEST: KOM Dolomites | Jun 17 – 23 | $3,295 USD
With an average distance of 75km per day, this 7-day trip includes some of the most notorious, dramatic and transcendent climbs in Europe. The Stelvio, Mortirolo, Pordoi and Passo Giau are just a few of the famed Giro d'Italia climbs that riders conquer.
Other trips to consider for this type of athlete: KOM Alps and KOM Pyrenees trips
++++++++++++++++++++++++++++++++++++++++++++++++++++++++++++++++++++++
MID-CORE: Gran Canaria Camps | Feb 25 - Mar 4 & Mar 4 – 11 | $2,295 USD
This 8-day trip has it all: big mountains, endless sunshine, and a 4-star resort to rest and recharge at the end of each day. The tour includes some of the island's biggest climbs, the infamous Valley of the Tears and Pico de las Nieves, and Gran Canaria's iconic Roque Nublo, a huge free-standing rock situated in the center of the island at 1,813m.
Other trips to consider: Colombia and All the Trans Challenge trips
++++++++++++++++++++++++++++++++++++++++++++++++++++++++++++++++++++++
CORE: Spring Classics Challenge | Mar 31 – Apr 9 | $5,295 USD
With a daily average of 96km and 1,066m, this 10-day trip starts and in Northern France. On day two, riders get to check an item off their bucket list while watching the pros fight it out on the Paterberg, one of the key climbs in the Tour of Flanders. Day 3, riders will pedal the same track as the pros, starting at Horebeke, which covers the final 100km of the pro race. The week continues with legendary rides, such as riding the last 100km of the Amstel Gold race and the Liege-Bastogne-Liege, amongst a handful of others. The tour ends with a ride and live viewing of the Paris-Roubaix Gran Fondo.
Other trips to consider: Ruta Negra Italia and Ruta Negra France trips
About Thomson Bike Tours
"The Thomson Effect" means you'll return home exhilarated, exhausted and already thinking about your next cycling adventure with us. Thomson Bike Tours will introduce you to the most challenging and rewarding cycling experience imaginable. From the world's biggest mountains to the top Pro-Tour races, count on our team of passionate professionals to deliver an extraordinary bike adventure. With 25 years of European cycling experience and a passion for finding the best roads in each region, we spare no expense in designing routes that will challenge and inspire the most ambitious cyclist. And, with great partnerships around the world, including official bike partner CANYON, our trips are customized to give every rider a memorable experience. For more, please check: thomsonbiketours.com.